Tourism, events and creative industries
Vast natural beauty, the world's oldest continuous culture and a thriving arts community.
Vast natural beauty, the world's oldest continuous culture and a thriving arts community
Western Australia is an acclaimed cultural and tourist destination, located close to key markets, with some inspiring treasures to be found – natural wonders, world-class beaches and wineries, a rich Aboriginal culture and vibrant creative communities.
With world-class venues, a growing number of major creative festivals and iconic sporting events, Western Australia's diversity and relaxed lifestyle is often showcased on the international stage. Significant investment in the past decade has transformed the state's capital of Perth into a vibrant city of more than 2 million people.
Quick facts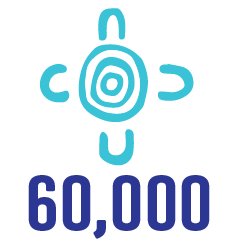 60,000 years - Aboriginal culture is the oldest continuous culture on the planet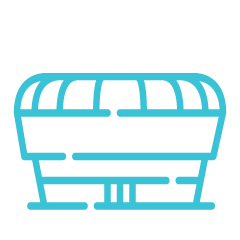 Perth's Optus Stadium voted world's most beautiful sports facility in 2019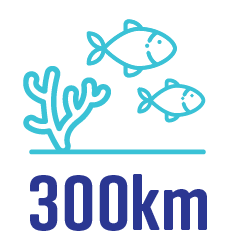 At 300km long the World Heritage Listed Ningaloo Reef is Australia's largest fringing reef
Why Western Australia
In Western Australia you will find:
world-leading creative businesses, start-ups and talent
a hub for a variety of artforms, including music, visual and performing arts, designer fashion, film, TV, radio, software and digital content
creative co-working spaces, incentives and accelerator programs
unique biodiversity, including one of the world's largest collections of wildflowers - 60% of which aren't found elsewhere on earth
a diverse and exciting events calendar featuring world-class art and museum exhibitions, theatre, ballet, music and sporting events
world heritage-listed sites, including Ningaloo Reef, Shark Bay and Fremantle Prison
one of the world's longest whale-watching seasons from June until November each year
the ultimate foodie's getaway - from the prized black truffle to succulent marron, famous wines and one of the world's most remote distilleries.
Incentives to film in WA
Western Australia's extraordinary locations are complemented by film friendly local governments, helpful location services and minimal location fees. Through a variety of initiatives – regional film funds, production incentives, travel grants and screen funding – Western Australia is committed to supporting Australian and international productions.
Support for events
Western Australia is a popular destination for hosting meetings, incentives, conventions and exhibitions. Funding opportunities are available for individuals and organisations to develop and run business events which help to showcase the state.
More information
Western Australian band Crooked Colours plays on
Western Australian electronic music trio Crooked Colours signed an international recording and publishing agreement in 2019 that helped see them through 2020. The band describes IP creation, such as music recordings and publishing rights, as the perfect export commodity in that they materially cost nothing to produce but then generate revenue from around the world.
Fostering friendship, the arts and economic cooperation with Sichuan
As part of the 10-year anniversary of Perth and Chengdu's sister-city relationship, a delegation from the Sichuan province led by Sichuan Provincial Party Secretary, His Excellency Mr Wang Xiaohui, visited Western Australia and met with the Hon Premier Mark McGowan. The delegation also visited the Museum of WA Boola Baardip and took a tour of the Tianqi Lithium Industry Kwinana Lithium Hydroxide Production Base.
If you are looking for opportunities in business, investment or trade, contact our experienced team at Invest and Trade WA.
Our in-house experts can support you directly and provide referrals or introductions across our network of overseas offices, industry bodies and government agencies.

SUBSCRIBE TO OUR NEWSLETTER