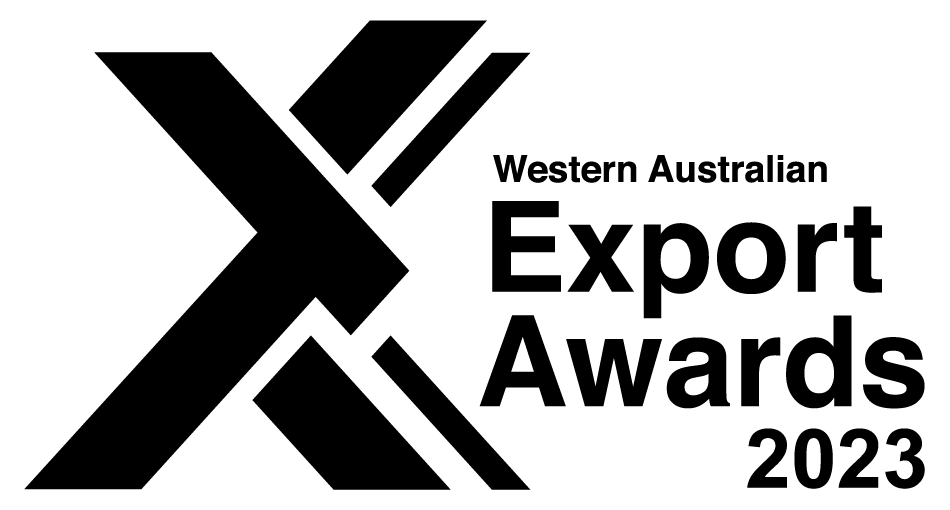 The winners of the Western Australian Export Awards 2023 have been announced!
Now in its 35th year, the Western Australian Export Awards recognises the success of local companies and provide a platform to raise the profile of the State's industry sectors and export capabilities.
Find out more below.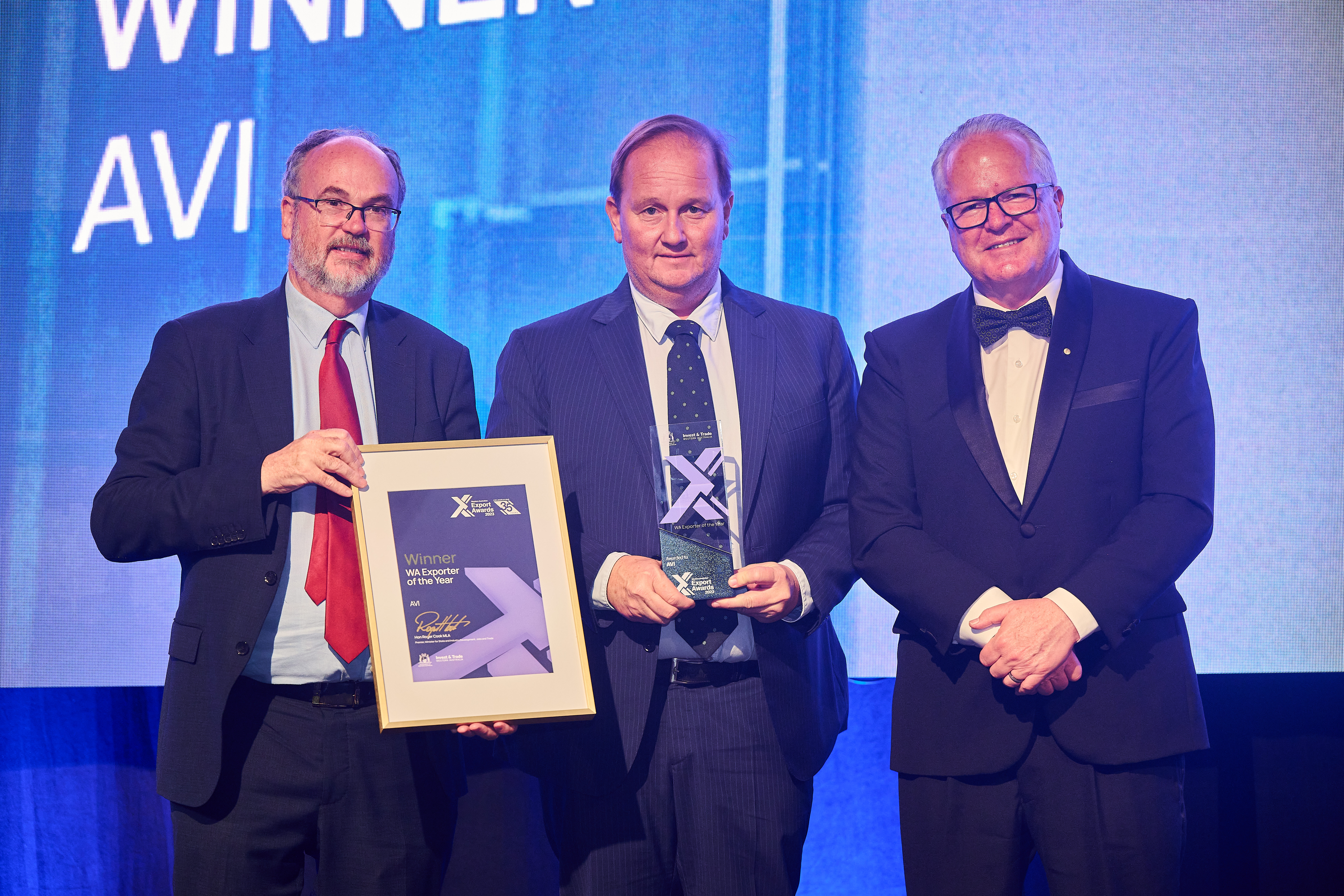 Meet the winners of the Western Australian Export Awards 2023! The categories showcase the diversity of the State's economy, with all winners now in the running for the national awards in November.
Meet our winners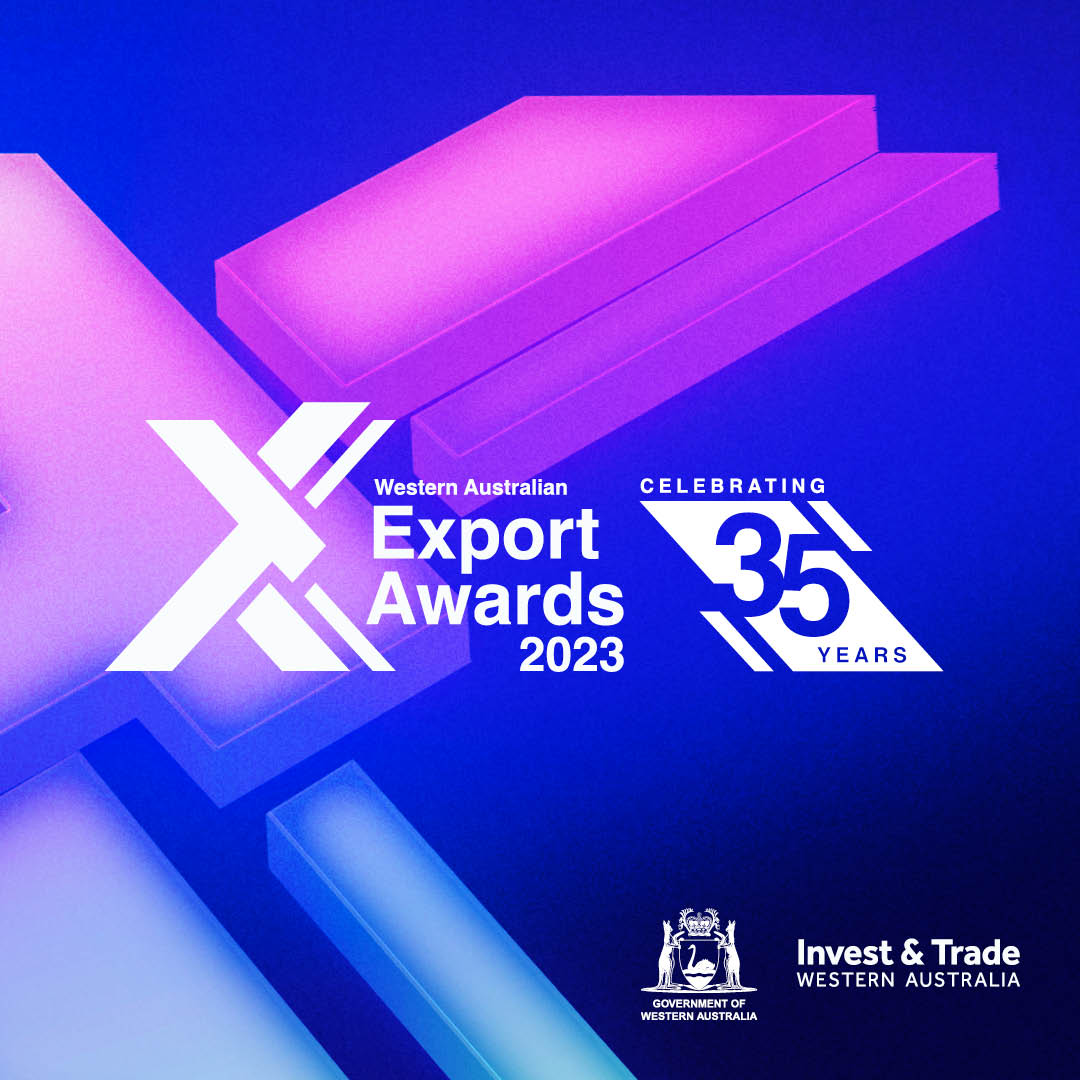 Recognising Western Australian exporters
The Western Australian (WA) Export Awards annual program acknowledges the success and resilience of WA exporters and their achievements in the international market.
Exports of goods and services contributed more than $250 billion to the WA economy in 2021-22.
13 award categories are open for application, showcasing the State's diverse range of exports. WA exporters are encouraged to apply in one or more of these categories:
Advanced Technologies
Agribusiness, Food and Beverages
Creative Industries
e-Commerce
Emerging Exporter
International Education and Training
International Health
Manufacturing and Advanced Materials
Resources and Energy
Professional Services
Regional Exporter
Small Business
Sustainability and Green Economy.
If you are looking for opportunities in business, investment or trade, contact our experienced team at Invest and Trade WA.
Our in-house experts can support you directly and provide referrals or introductions across our network of overseas offices, industry bodies and government agencies.

SUBSCRIBE TO OUR NEWSLETTER