International education
A safe, supportive and welcoming community environment for students to learn, live and launch a bright future.
A place for students to live, learn and launch a bright future
Western Australia is well positioned to provide international students with the knowledge, skills, support and connections they require to enter the increasingly-competitive global job market.
Western Australia offers a range of pathways at its world-class higher education and research institutions. International students can also take advantage of our diverse and historically strong economy with innovative projects across a range of industries.
Just a few hours from major Asian cities, Perth provides a safe, healthy and vibrant lifestyle that is hard to find anywhere else.
Quick facts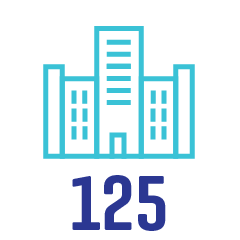 Over 125 educational institutions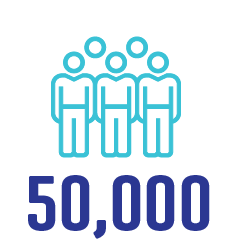 More than 50,000 international students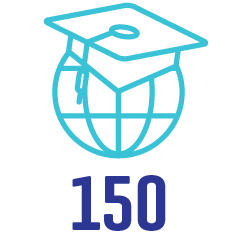 Students from around 150 countries study in Perth
Highlights

Education
Western Australia has a network of more than 125 high-quality education providers including schools, colleges, pathway providers, English language institutions and universities, with our five universities ranked in the top 40 worldwide in many subjects.

Experience
Perth is one of the most liveable cities in the world and is Australia's sunniest capital. A city nestled in nature with a warm climate, a range of recreation adventures on its doorstep and a variety of accommodation options for students.

Engagement
Western Australia is one of the most diverse, welcoming and the fastest growing of all the states and territories in Australia. Voted the friendliest city in Australia thanks to its lively local community, engaging social scene and ease of access for first-time visitors.

Employment
Western Australia has a history of being a desirable place to work, with average wages 8 per cent above the Australian average. Perth can provide international students longer post-study work rights than some other Australian cities, granting them with an additional year to stay and build their career.

Enterprise
Western Australia's economic strength generates opportunities for international students. Many large enterprises and corporate headquarters are based in Perth, partnering with education providers to deliver outstanding technical facilities and industrial research institutions.

Economy
Western Australia's economy continues to be in a position of strength as the only state or territory in Australia to experience economic growth in 2020. The strong economy, combined with its natural advantages and appeal, is why Perth is emerging as Australia's city of opportunity and optimism.
Why Western Australia
In Western Australia you will find:
many options for studying at top-rated education institutions across the whole learning spectrum
strong links with industry that provide opportunities for course-related work experience, practical support and ongoing employment to students and graduates
some of Australia's most affordable housing with median rents around 40 per cent cheaper than Sydney

an exciting and vibrant city centre with the greatest number of restaurants per capita than any other Australian capital city
StudyPerth
Funded by the WA Government, StudyPerth is the state's peak international education body focussed on raising the profile of WA as a world-class study destination and providing support and unique life experiences to international students whilst they're studying in Perth. StudyPerth also works to promote the value of the international education sector in Perth and to encourage appreciation of all the benefits that international students bring to the community.
Offshore schools curriculum program
The School Curriculum and Standards Authority (SCSA) is the WA Government certification authority responsible for setting the curriculum for schools across the state. International schools can be licensed by the SCSA to deliver Western Australian curriculum programs offshore. They provide students, teachers and schools with access to high quality, relevant curriculum that maximises students' future opportunities.
More information
WA's Phoenix Academy rises from the ashes
Western Australian education and training provider Phoenix Academy has developed a new integrated learning system using the latest technology to deliver training globally.
Western Australia's education sector's newest milestone
Western Australia University signs agreement with Indonesia's Ministry of Energy and Mineral Resources
If you are looking for opportunities in business, investment or trade, contact our experienced team at Invest and Trade WA.
Our in-house experts can support you directly and provide referrals or introductions across our network of overseas offices, industry bodies and government agencies.