Health and medical life sciences
One of the world's greatest mineral and resource provinces

Internationally recognised excellence in health and medical research and innovation
Western Australia boasts a world-class medical research base with a skilled and collaborative workforce and strong entrepreneurial talent. This is supported by outstanding research infrastructure including 5 universities (3 with medical schools) and multiple highly-regarded medical research institutes.

The Western Australian Government is committed to supporting this important industry through the Health and Medical Life Sciences Industry Strategy and the Health and Medical Research Strategy, investments such as the Future Health and Research Innovation Fund, and technologically advanced hospitals and healthcare facilities.
With our unique set of strengths and capabilities, Western Australia is a smarter, more secure place to do business.
Quick facts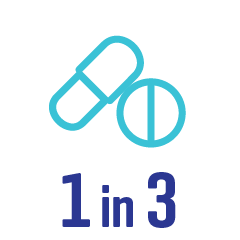 Home to more than one-third of approved FDA drugs from Australian universities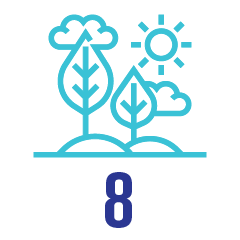 8 of Australia's 15 biodiversity hotspots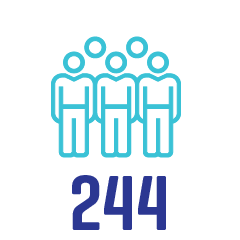 244 life sciences organisations, employing nearly 24,000 people
Highlights

Genomics and proteomics
Western Australia has substantial expertise and capabilities in 'omics' technologies, which enable biomarkers and/or signature profiles to inform treatment options. Western Australia is home to Genomics WA, Proteomics International and the Australian National Phenome Centre (ANPC).

International research collaboration
Located in Western Australia, the ANPC is the international centre of expertise in metabolic phenotyping and is affiliated with the International Phenome Centre Network (IPCN). Its sophisticated biological analysis technology will transform and optimise disease prevention, diagnosis, and precision health.

Biodiversity hotspots
8 of Australia's 15 biodiversity hotspots are in Western Australia. This biodiversity presents bioprospecting opportunities for researchers and industry practitioners to identify characteristics in native flora and fauna that could have commercial applications in health.

Longitudinal and Cohort studies
Western Australia has a number of unique, well-established longitudinal and cohort studies such as the Busselton Health Study, the Raine Study, and the ORIGINS Study.

Data science and high-performance computing
Western Australia has strong data science infrastructure and high-performance computing to support health and medical research and translation, including the Pawsey Supercomputer and DUG Technology high performance computing as a service (HPCaaS).

Precision healthcare
Western Australia is committed to supporting growth in the life sciences industry to enable the convergence of advances in emerging technologies and knowledge domains that are enabling the pursuit of new, more precise models of healthcare.
Why Western Australia
In Western Australia you will find:
an internationally recognised research base achieving scientific excellence, commercial success and life-changing health and medical outcomes for Australia and the world.
world-class research infrastructure and health and medical organisations, including at least at least 41 biotechnology and pharmaceutical companies, 89 medtech and digital health companies, 22 research institutions and 63 services and support organisations.

unique geographical opportunities with a large concentration of biodiversity hotspots
an emerging health and medical life sciences industry with growing support from all levels of government
locally based specialist advice and services available in intellectual property (IP) protection related to the commercialisation of innovative products and services.
More information
VeinTech Is Finding The Right Vein, First Time, Every Time
Western Australian medical device company Veintech is going from strength to strength with their ultra-portable hand-held vein imaging device, the VeinWise.
Western Australian invention using silkworms steps closer to market
A world-first implant for the treatment of chronic middle ear disease has been developed in Western Australia, driven by Perth-based Ear Science Institute Australia.
If you are looking for opportunities in business, investment or trade, contact our experienced team at Invest and Trade WA.
Our in-house experts can support you directly and provide referrals or introductions across our network of overseas offices, industry bodies and government agencies.