A world-class producer of quality agrifood products
Western Australia's vast size, extensive coastline, varied landscapes and diverse climate zones enable production of a broad range of products.
Our industry sectors produce seafood, dairy, fruit, vegetables, meat, livestock, aquaculture, grains, pulses, oilseeds, honey, processed foods, wines and beverages. Western Australia's food and beverage industry is highly innovative and adopts technology to improve productivity, increase quality, extend product shelf life, and improve supply chains and product traceability.
With strong links to research and development, and a commitment to biosecurity, Western Australia is well placed to meet the growing global demand for premium products that are sustainably and ethically produced in a green, clean environment.
Quick Facts
71 million hectares of agricultural land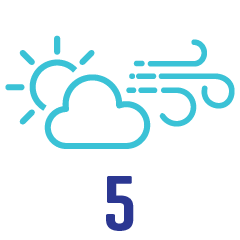 5 diverse climate zones supporting a wide variety of produce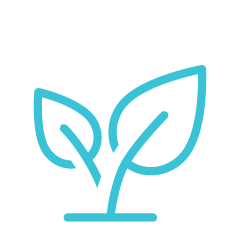 Counter growing season to Asia, Europe and the Northern Hemisphere
Highlights

Seafood
Produces some of the finest, most sought after and ecologically sustainable seafood in the world, offering a wide range of fish, western rock lobster, prawns, abalone, octopus and seaweed.

Grains and oilseeds
Australia's largest crop producing region, exporting cereal grains, edible oil seeds and plant oil, pulses, wheat, barley, oats, canola and other grains to over 30 countries.

Meat, livestock and dairy
A world leader in animal exports and producer of premium grade fresh meat products, including beef, lamb, pork, poultry and goat, as well as some of Australia's highest quality milk and dairy products.

World-famous wines
Home to 9 wine regions, each with their own unique characteristics, including the world-renowned Margaret River and our oldest wine growing region in the Swan Valley.

Premium food and beverages
Known for premium products of known provenance and exceptional quality, including cheeses, processed meats, olive oils, native honey varieties, preserves, dips, bush and indigenous foods, craft beers, gin and spirits and kombucha.

Fruit and vegetables
Fruit and vegetable crops are grown across Western Australia, from the Southern Forest in the South West where viticulture dominates to the Ord River irrigation area in the state's north, where tropical varieties flourish.
Why Western Australia
In Western Australia you will find:
a dynamic landscape that sustains a broad range of agricultural production, from open-range grazing and broadacre farming, to intensive agriculture and aquaculture
diverse geography and climatic regions, allowing for year-round production of agrifood, fisheries and aquaculture products
a pristine growing environment with clean air, fresh water and productive soils which are largely free from pests and diseases
state-of-the-art technological advancements, high-quality food safety systems and a highly skilled workforce
quality and traceability assurances
strong freight connections and supply chain logistics
the most Marine Stewardship Council certified fisheries in Australia
free trade agreements with, and proximity to, China, Japan, Korea, Singapore, Malaysia, Indonesia, Thailand and more.
Aquaculture Investment
Western Australia is highly regarded internationally for its safe, premium high-quality agrifood and fisheries products. With extensive pristine coastline and clean oceans our unique location makes Western Australia attractive for sustainable aquaculture investment and production.
Investment programs and funding
To support Western Australian agriculture and food businesses in their efforts to become investment ready, there are a number of programs and funding opportunities available.
More information
Fresh ideas grow WA fresh produce business
Perth-based AGRIFresh is a family-owned business exporting fruit into international markets since 2015. Pivoting to a new business model in 2020 enabled AGRIFresh to enter new export markets and seal a deal with a national retailer, while helping local growers stay afloat.
Western Australia plates up in Singapore
Plating Up WA: Singapore Edition provides Singapore foodies with a taste of WA's finest produce
If you are looking for opportunities in business, investment or trade, contact our experienced team at Invest and Trade WA.
Our in-house experts can support you directly and provide referrals or introductions across our network of overseas offices, industry bodies and government agencies.

SUBSCRIBE TO OUR NEWSLETTER