Indonesia Roadshow celebration of culture and connection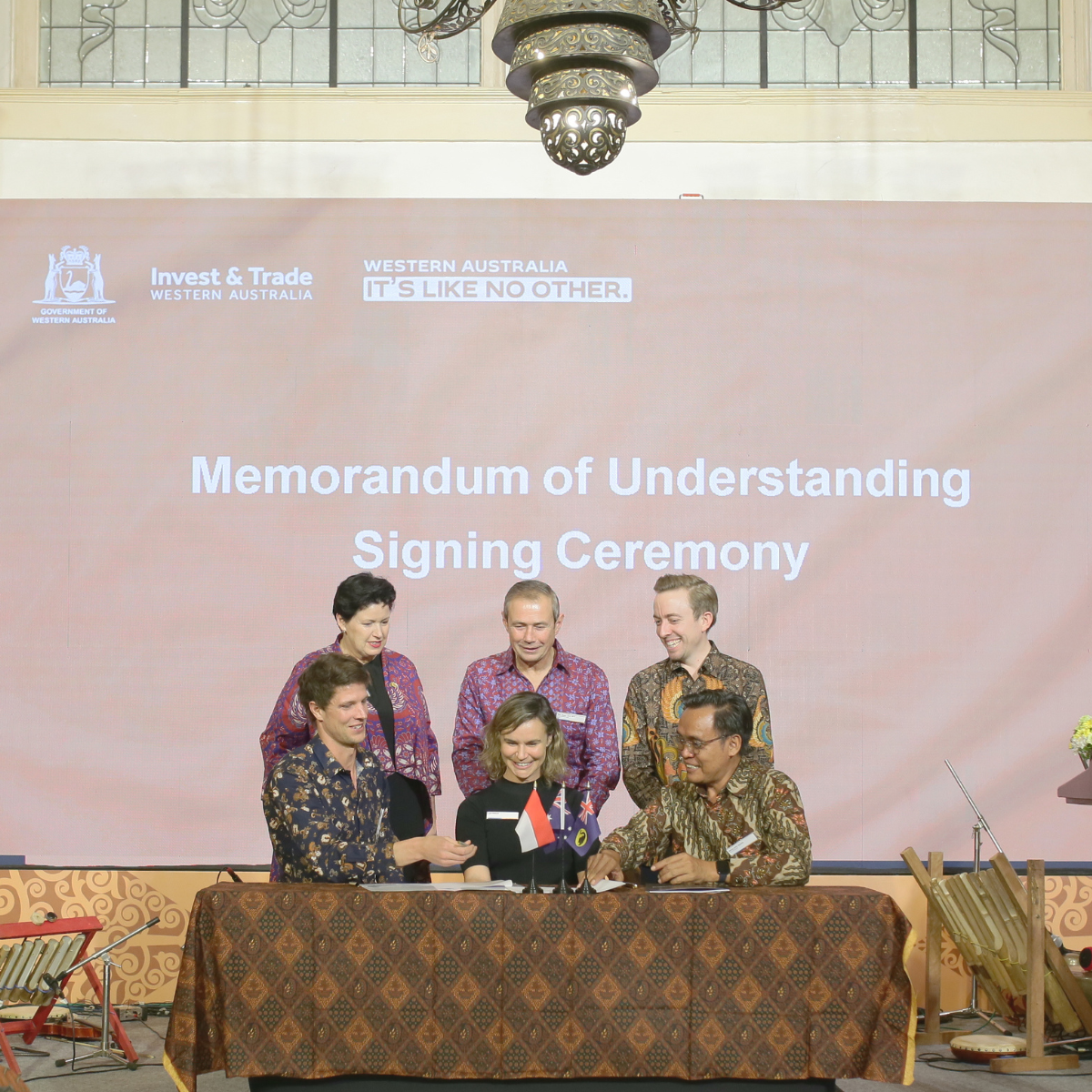 This year marks 33 years of the sister-state relationship between Western Australia and East Java – and there was no better way to celebrate than with an exchange of culture and friendship at the Indonesia Connect Roadshow 2023 Cultural Connect Dinner.

Hosted by Invest and Trade Western Australia, the Cultural Connect Dinner brought together Western Australian roadshow delegates with government, industry and cultural partners from East Java.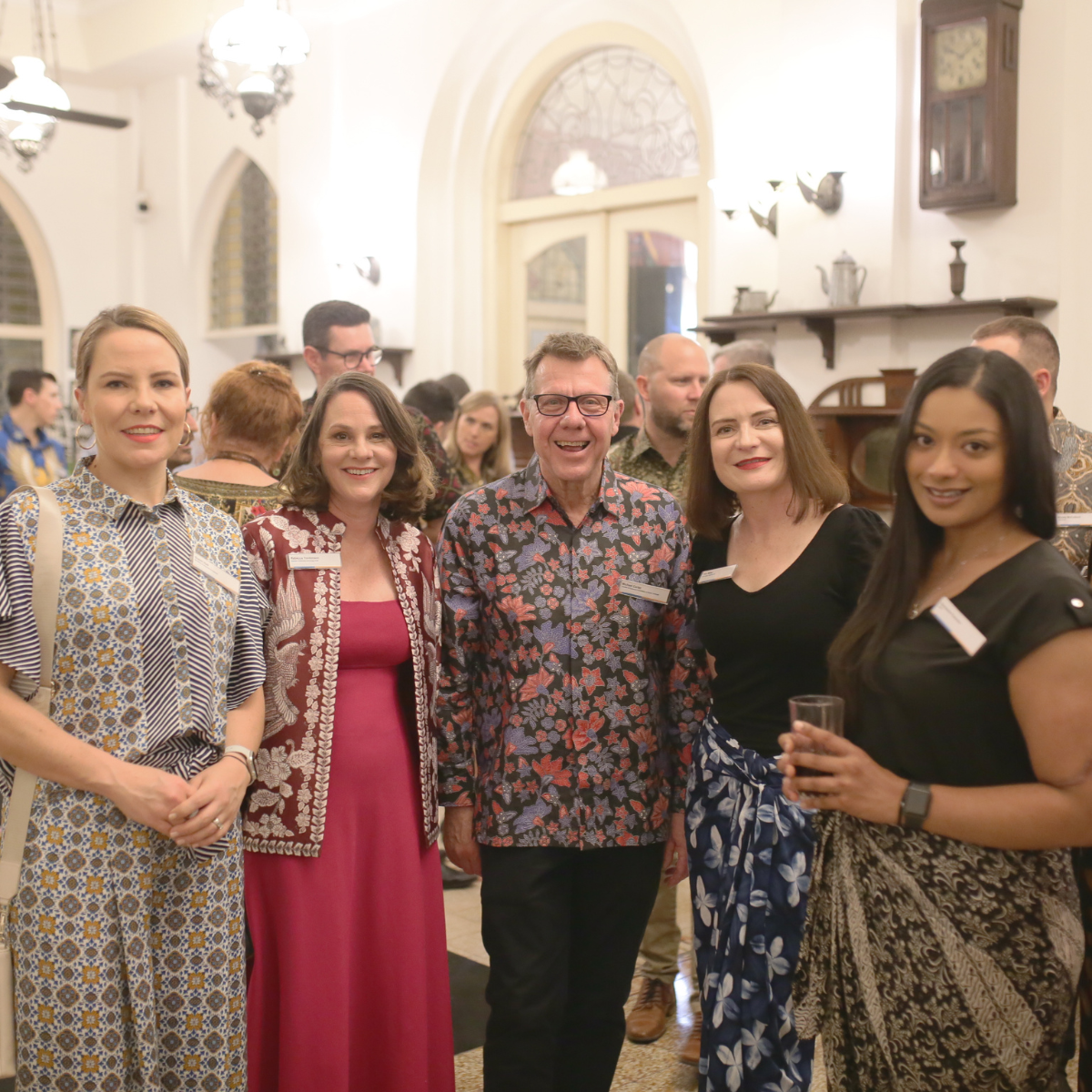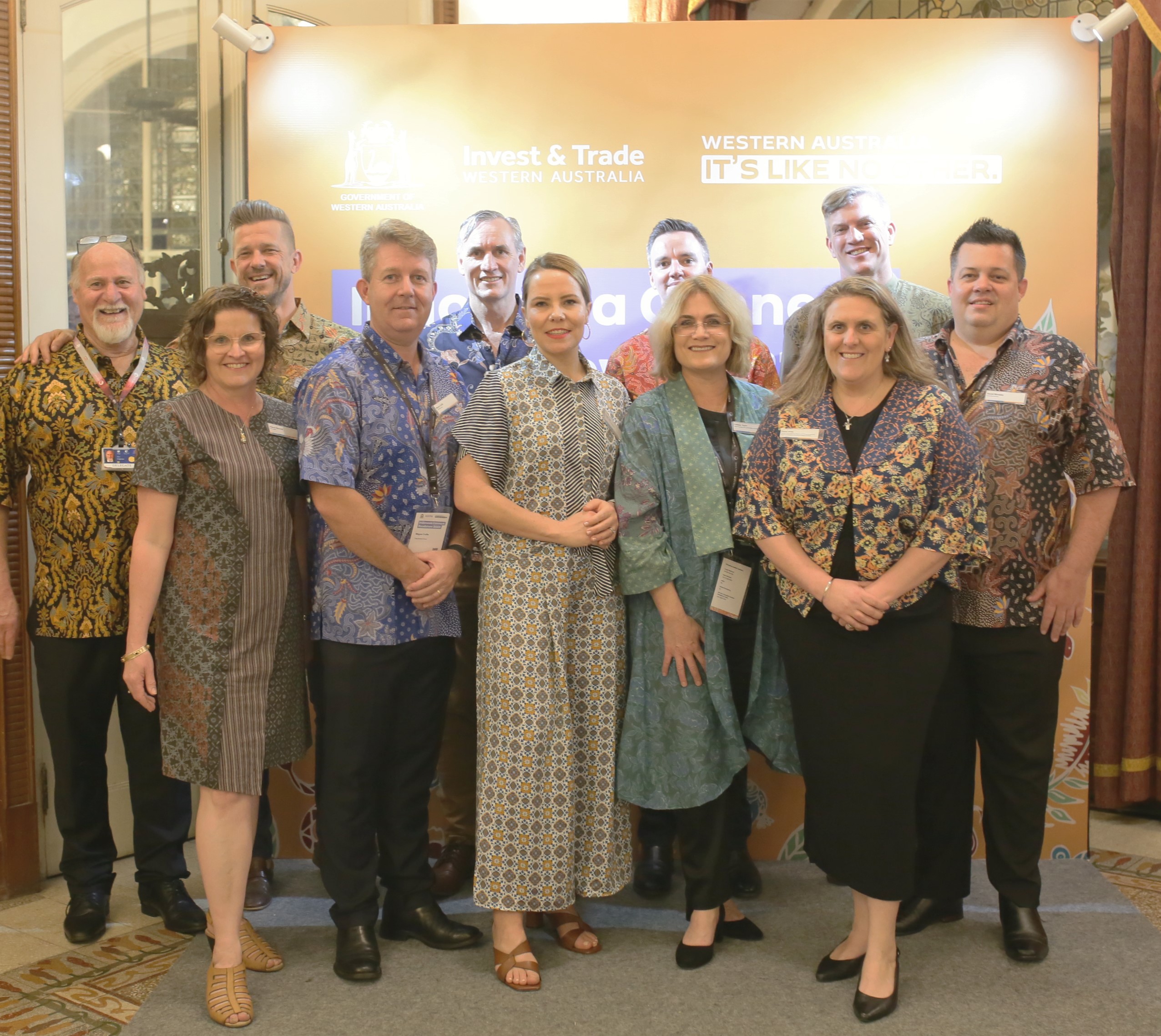 Over the years, the sister-state relationship has facilitated many opportunities for cooperation between the two jurisdiction through people-to-people connections, trade opportunities and cultural collaboration.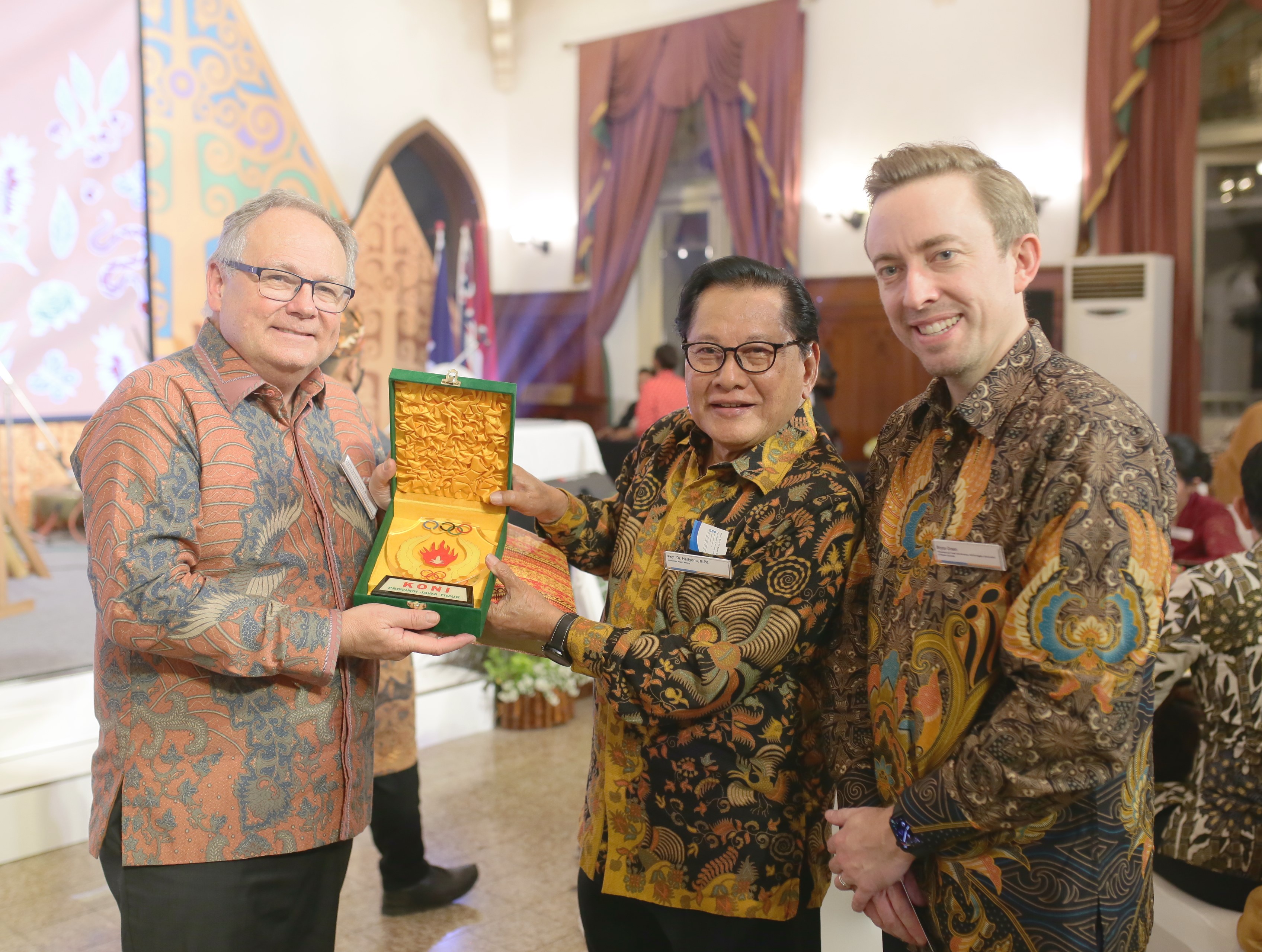 This includes Potehan Kambarang, a batik collaboration between Western Australian Aboriginal artist Cassandra Cartledge and Indonesian fashion designer Embran Nawawi. Facilitated by Invest and Trade Western Australia and the East Java Tourism Department in 2022, Potehan Kambarang features Western Australian flora and fauna printed on traditional Indonesia batik. Throughout the roadshow, this unique design has been featured as a cultural touchpoint and a sign of the close relationship between the two sister-states.

Continuing on the batik theme, attendees at the Cultural Connect Dinner were able to try their hand at batik application.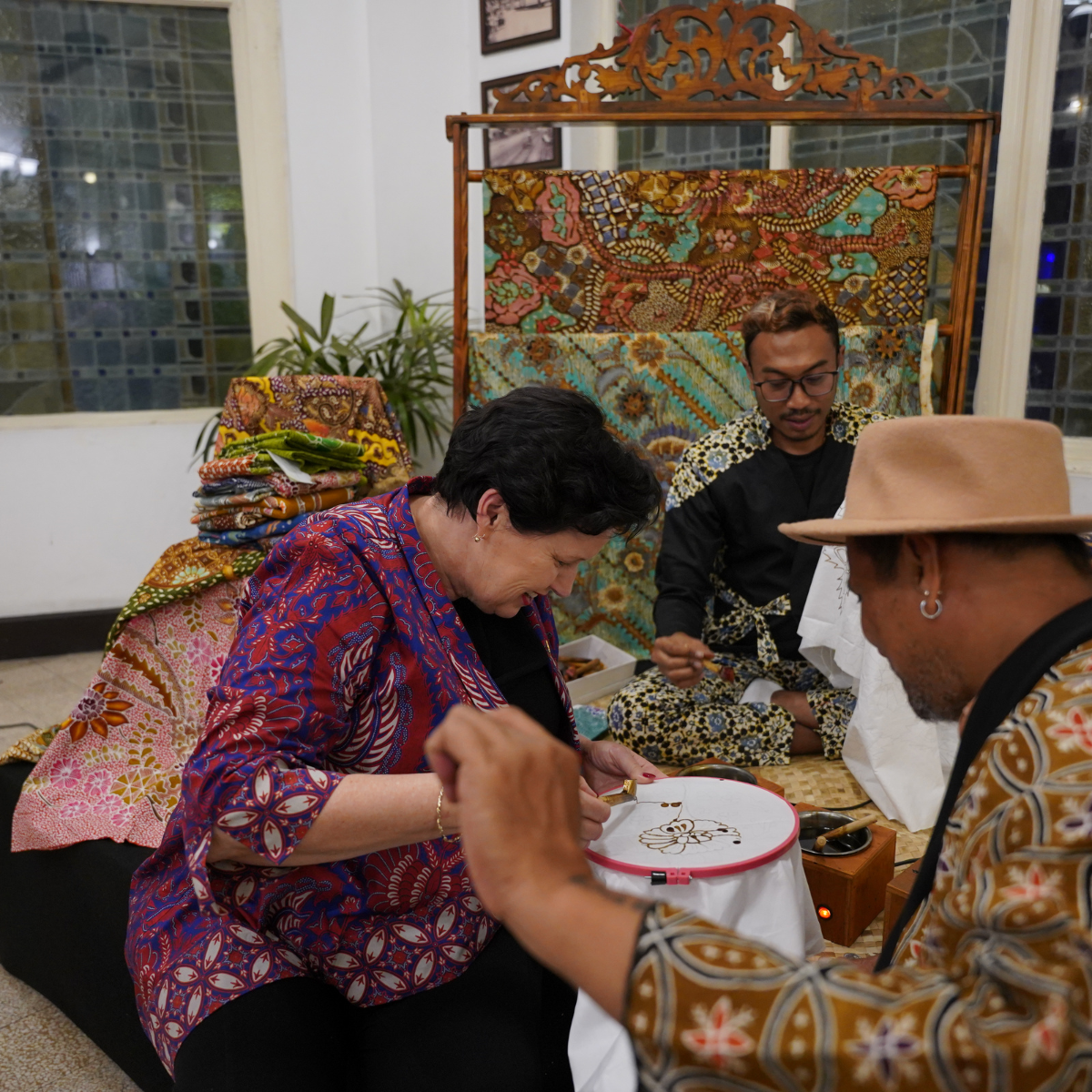 Attendees were also treated to another exciting artistic collaboration, a live performance by the Western Australian Academy of Performing Arts and Sekolah Tinggi Kesenian Wilwakitka, a higher education institution of arts in Surabaya.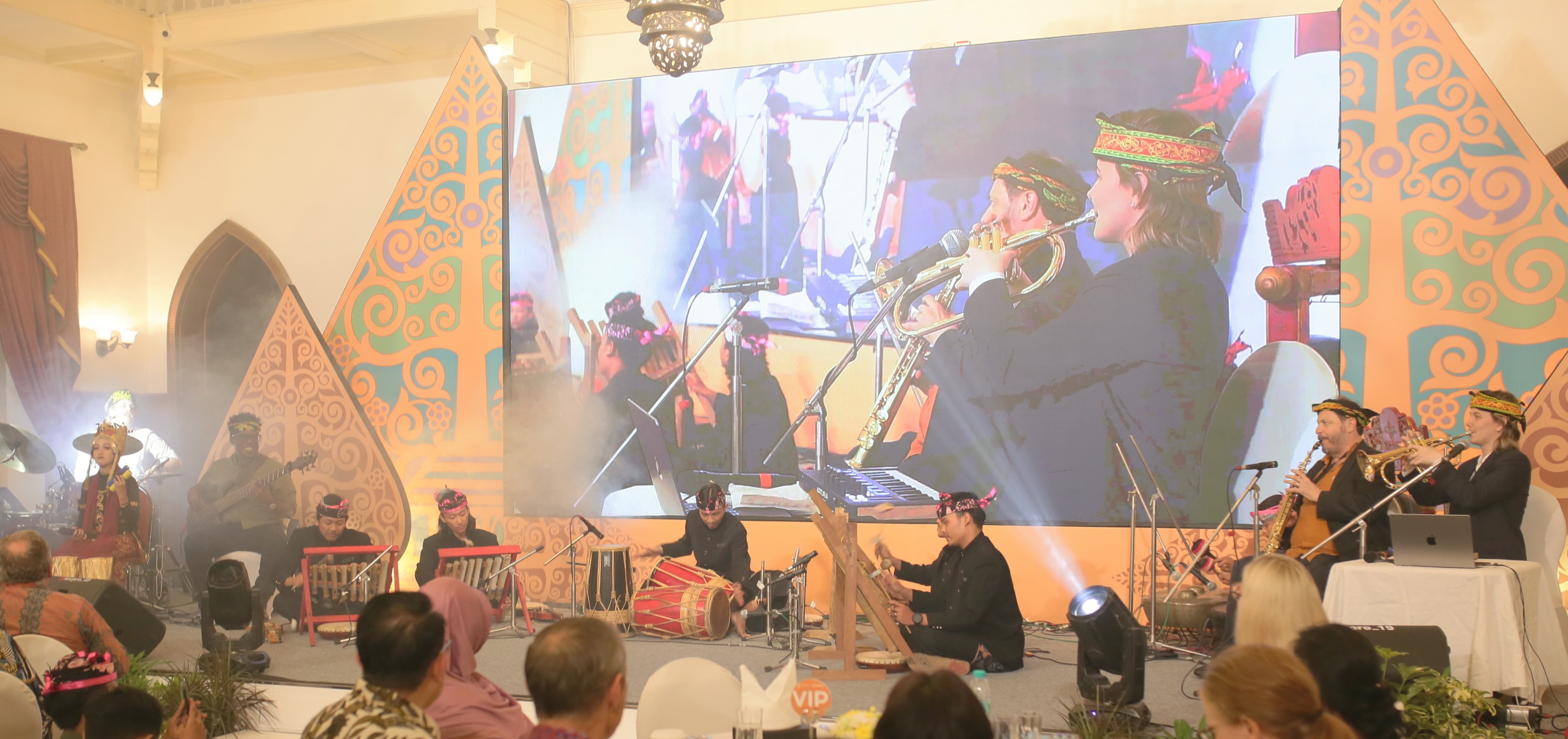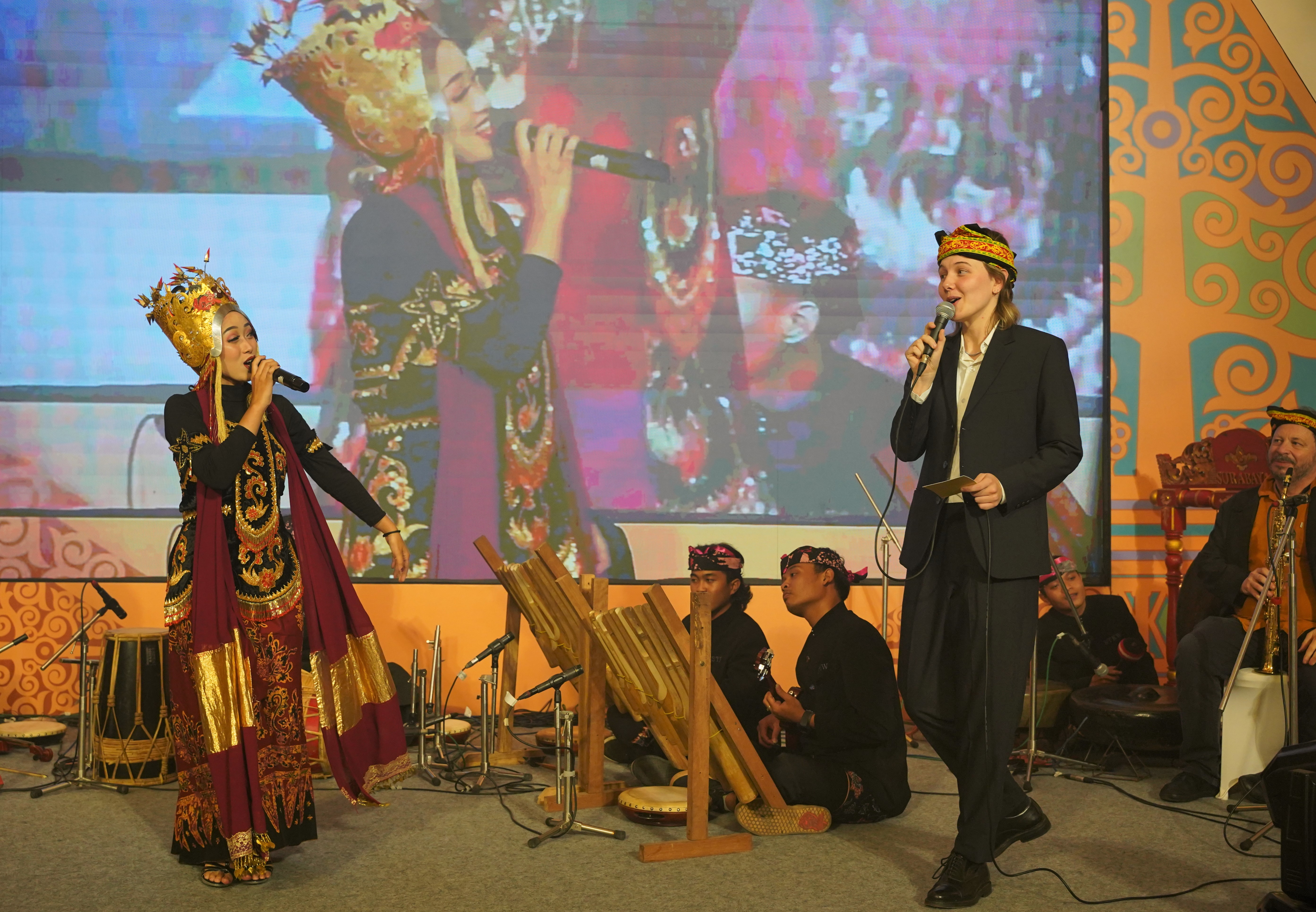 During the evening, Western Australian Premier Roger Cook and Western Australian Minister for Agriculture and Food Jackie Jarvis witnessed the signing of an agreement to form Sea Sae, a joint venture which would support local Indonesian farming cooperative Mina Agar Makmur and secure traceable seaweed supplies for Western Australian biotech company ULUU.
The Cultural Connect Dinner was a fantastic opportunity to showcase the exciting partnerships formed between Western Australia and Indonesia as well as a look toward new possibilities for collaboration in the future.
To find out more about the roadshow, visit the Indonesia Connect Roadshow 2023 webpage.
Published on: 08 September 2023
If you are looking for opportunities in business, investment or trade, contact our experienced team at Invest and Trade WA.
Our in-house experts can support you directly and provide referrals or introductions across our network of overseas offices, industry bodies and government agencies.

SUBSCRIBE TO OUR NEWSLETTER