Strengthening ties with Brunei and Malaysia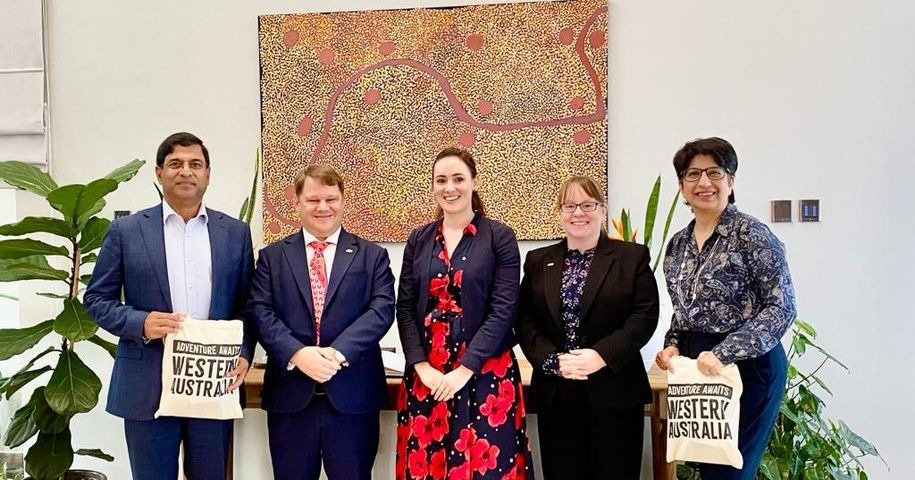 Krista Dunstan, Investment and Trade Commissioner ASEAN, visited Brunei and Malaysia to deepen Western Australia's relationships with key ASEAN partners.
Western Australia (WA) and Malaysia enjoy a longstanding friendship connected by strong cultural and people-to-people ties and a growing economic partnership.
People born in Malaysia were the 6th largest overseas-born resident population in WA in 2021.
Malaysia is Western Australia's 9th largest trading partner, with $5 billion of goods traded in 2021 22, and Brunei is WA's 16th largest trading partner, with $1.5 billion of goods traded in the same year.
During the trip, in February 2023 – Ms Dunstan's first visit to the kingdom of Brunei – she met with the Australian High Commissioner, Luke Arnold.
Ms Dunstan also met with halal agrifood company Ghanim International Corporation and education agency Findlay (S) Sdn Bhd, to discuss broadening the trading relationship with Brunei.
(Ms Dunstan, in red dress, is pictured above with the Australian High Commissioner and the Deputy High Commissioner to Brunei and executives from the two companies.)
To add to this, the Commissioner met representatives of Brunei's sovereign wealth fund, the Brunei Investment Agency, to discuss investment opportunities in WA. She also visited Brunei Shell Petroleum's facilities to discuss potential supply chain solutions from Western Australia.
In Sarawak, Ms Dunstan toured Curtin University's campus in Miri, where she discussed the university's emerging research focus and saw the network engineering facilities and a digital lab.
This visit aligned with the Western Australian Government's key priority of supporting the international education sector and students, including by enhancing employability and graduate outcomes.
Malaysia is Western Australia's 5th largest market for international students.
In Kuching, Ms Dunstan met with the Deputy Premier of Sarawak, also Minister for International Trade and Investment in the Sarawak state government, who will visit WA in March. They discussed potential industry and governmental cooperation and the need for greater aviation connectivity between Brunei, Kuching and Perth. (They are pictured together in the centre, below.)
The Commissioner also met with key energy stakeholders Sarawak Energy and SEDC Energy to discuss how WA and Sarawak could collaborate in supporting the decarbonisation of the energy industry in the Asia-Pacific region.
The Sarawak Research and Development Council shared their initiatives in strengthening health outcomes in Sarawak with Ms Dunstan. A particular focus was the Council's role in developing Sarawak's infectious diseases centre and its collaboration with the Australian National Phenome Centre at Murdoch University.
Ms Dunstan also participated in Australia Day celebrations in Kuala Lumpur, attended by more than a thousand distinguished guests. Attendees included Her Majesty Tunku Azizah Aminah Maimunah Iskandariah, the Queen of Malaysia, and government and industry stakeholders from across Australia and Malaysia.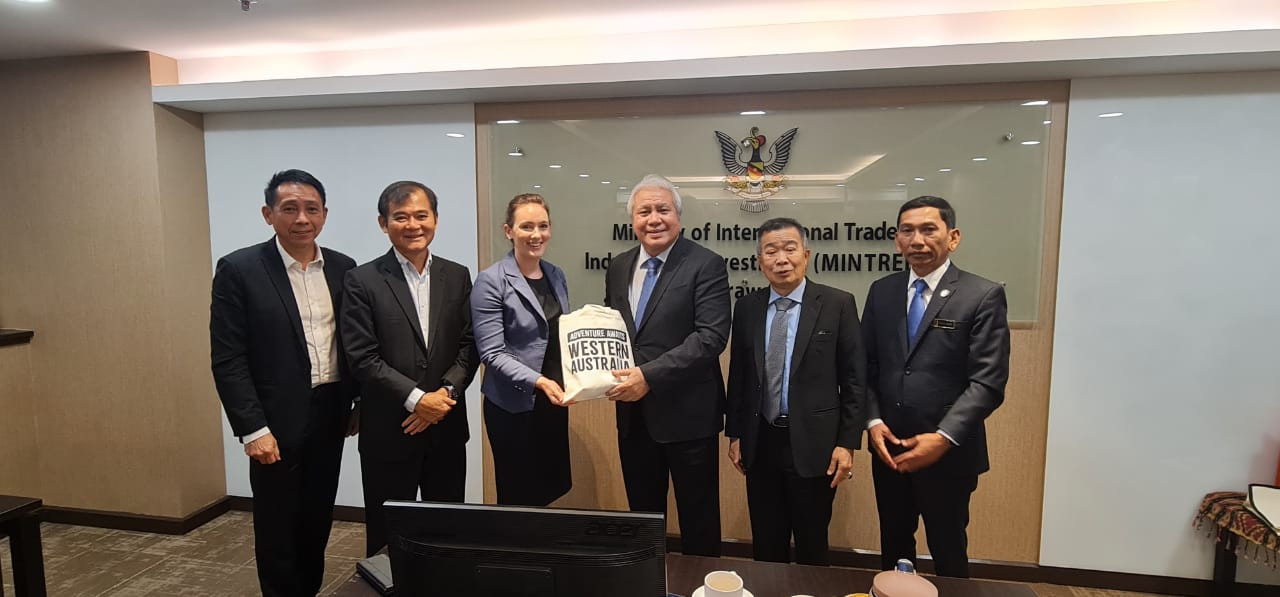 Published on: 27 February 2023
If you are looking for opportunities in business, investment or trade, contact our experienced team at Invest and Trade WA.
Our in-house experts can support you directly and provide referrals or introductions across our network of overseas offices, industry bodies and government agencies.

SUBSCRIBE TO OUR NEWSLETTER