Renewable energy on the agenda for Western Australia and Malaysia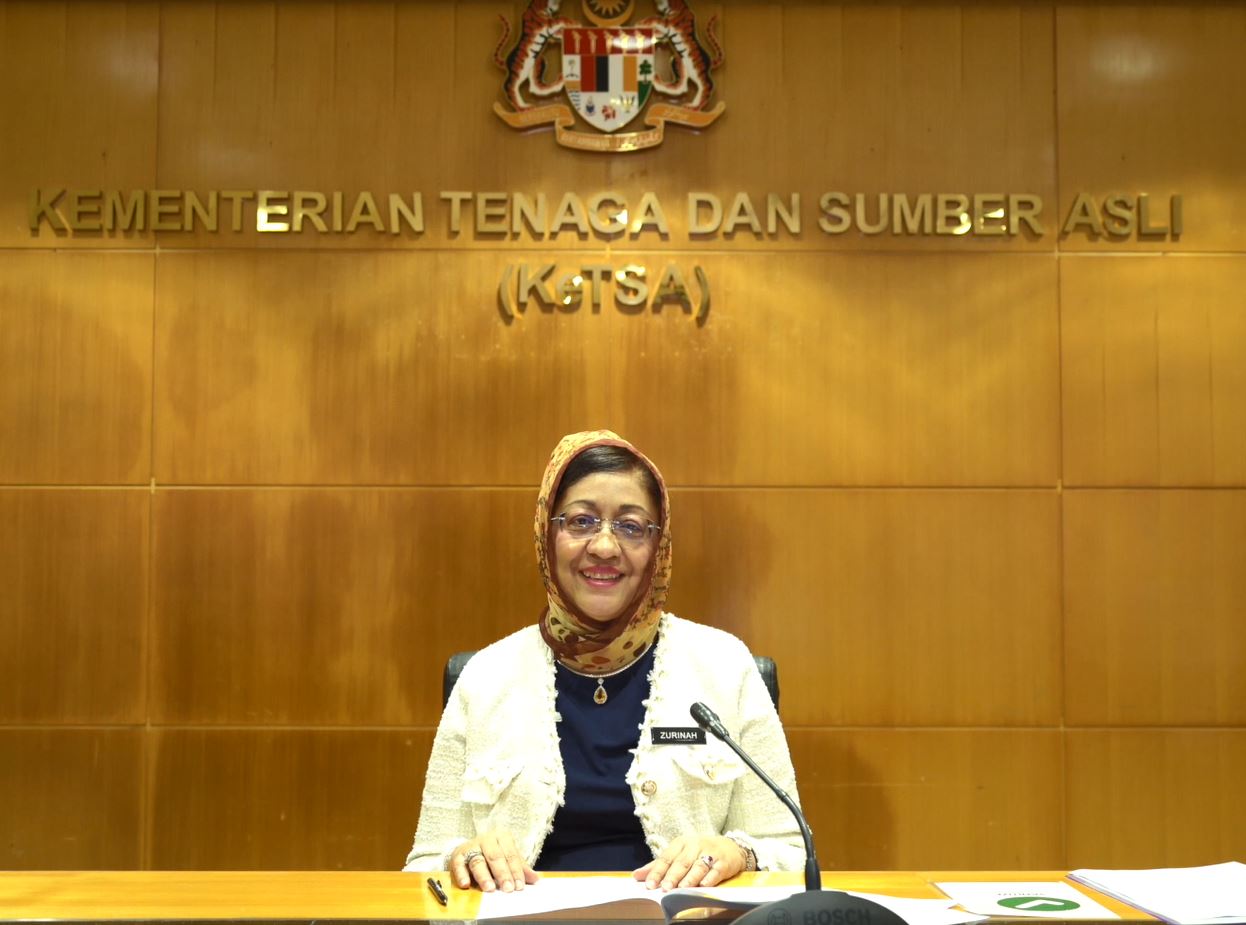 Pictured: Datuk Zurinah Binti Pawenteh, Secretary General of the Ministry of Energy and Natural Resources Malaysia
Business and industry leaders from Western Australia and Malaysia have gathered to discuss trade and investment opportunities in the renewable energy sector.
More than 60 people attended the virtual seminar, Malaysia Sector Connect: Renewable Energy, held on 21 April.
The seminar was conducted in partnership with the Malaysian Investment Development Authority (MIDA), the Malaysian External Trade Development Corporation (MATRADE), with support from the Consulate General of Malaysia, Perth and the Australia Malaysia Business Chamber Western Australia (AMBCWA).
Department of Jobs, Tourism, Science and Innovation (JTSI) Director General Rebecca Brown provided welcome remarks, with opening keynote speeches from the Honourable Alannah MacTiernan MLC, Western Australia's Minister for Regional Development; Agriculture and Food and Hydrogen Industry and Datuk Zurinah Binti Pawenteh, Secretary General of the Ministry of Energy and Natural Resources Malaysia.
A panel of industry experts, led by Krista Dunstan, Western Australia's Investment and Trade Commissioner in ASEAN, then discussed how enhancing investment and trade can strengthen outcomes in the renewable energy sector, with a focus on solar, wind, hydrogen and batteries.
Local industry experts included Shannon O'Rourke (Chief Executive Officer of the Future Battery Industries Cooperative Research Centre), Vinod Tiwari (Global Head of Business Development and Partnerships, Powerledger) and Katie Cook (Director of the Renewable Hydrogen Unit at JTSI).
They were joined by representatives from Malaysia, Mr Ts. Hazril Izan Bahari (Director of the Strategic Planning Division, Sustainable Energy Development Authority) and Mr Chan Kok Hoe (Head of South East Asia Solarpack Asia Sdn Bhd and Director of Solarpack Suria Sungai Petani Sdn Bhd).
A broad range of topics were open for discussion at the seminar, including:
Decarbonisation
Western Australia's State Climate Strategy; Future Battery Industries Strategy, Renewable Hydrogen Strategy and Renewable Energy Roadmap
Hydrogen projects in Western Australia
Renewable Energy projects in Malaysia
Malaysia Renewable Energy Roadmap
Battery energy storage systems
Solar Power generation within Malaysia
Peer to Peer energy trading
Please click here to find out more about investment opportunities in Western Australia.
Published on: 09 May 2022
If you are looking for opportunities in business, investment or trade, contact our experienced team at Invest and Trade WA.
Our in-house experts can support you directly and provide referrals or introductions across our network of overseas offices, industry bodies and government agencies.

SUBSCRIBE TO OUR NEWSLETTER