Winners of the 2021 Western Australian Export Awards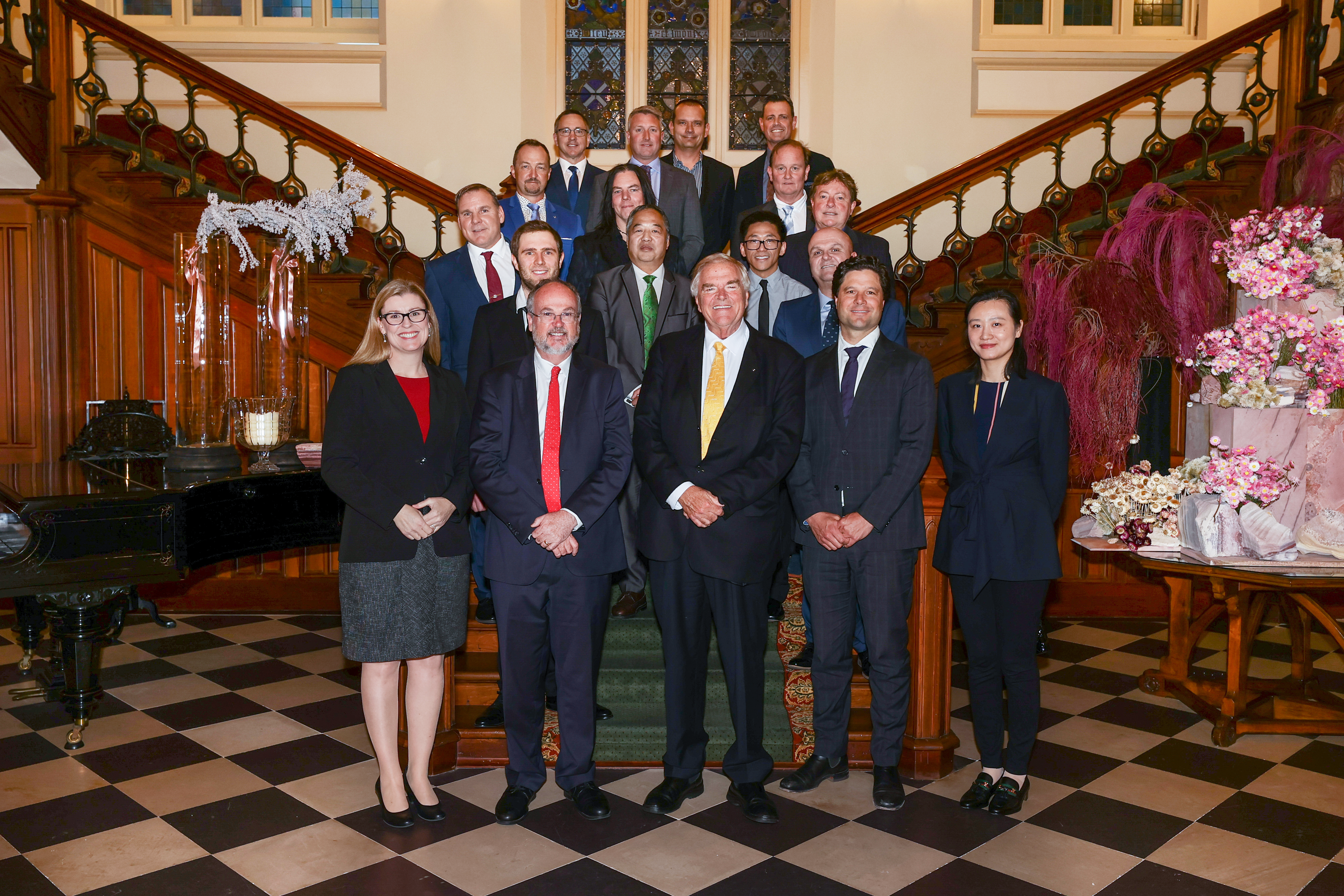 Some of Western Australia's most successful businesses have been recognised at the annual Western Australian Export Awards.
The Awards are coordinated by Invest and Trade WA on behalf of the State Government.
This year's event recognised the extraordinary impact the COVID-19 pandemic has had on WA businesses and their ability to continue trading.
CBH Grain was named the 2021 Western Australian Exporter of the Year and also picked up the award in the agribusiness, food and beverages category.
Based in Perth, CBH Grain was recognised for the strength and leadership it has shown during a year of challenges, responding to changing trading conditions and expanding its markets.
Its sales represented a significant victory in the diversification of Western Australian grain growers' export markets and the ability to find new global opportunities.
In a ceremony held at Government House, The Hon Bill Johnston MLA, Minister for Mines and Petroleum; Energy; Corrective Services, presented the awards on behalf of Deputy Premier Roger Cook.
Winners were announced in 13 categories for their significant contribution to both the State and national economies.
State exports were worth $187 billion in 2020 - representing around 51 per cent of the Australia's total merchandise exports.
"From minerals and energy related services, to small businesses and emerging exporters, the Western Australian Export Awards reflect the business diversity and growth our State has achieved as a global trading partner," said Minister Johnston.
"The income that Western Australian businesses generate through exports is vital, not only to our State but also to the nation's economy.
"Congratulations to all the winners of the 2021 Western Australian Export Awards."
The winners in each category will represent the State at Austrade's Australian Export Awards, which will be held on November 25, 2021.
Simone Spencer, Deputy Director General, Strategy and International Engagement at the Department of Jobs, Tourism, Science and Innovation, congratulated the winners.
"This year's winners of the Western Australian Export Awards demonstrated great resilience and innovation, having adapted strategies and developed new international partnerships to continue exporting their products to overseas markets," said Simone.
"The Awards really do showcase Western Australia's finest and those being acknowledged are great examples of the State's strength and determination during unprecedented times.
"Each award category recognised their ability to continually evolve and expand into new markets.
"WA produces more than half of Australia's exports, representing a significant contribution to our State and national economies.
"The winners reflect the expanding diversity of the State's economy across a number of growth sectors and we look forward to our businesses taking part in the national awards."
Western Australian businesses entered 13 different award categories, including: Agribusiness; Food and Beverages; Advanced Technologies; International Education and Training; Minerals, Energy and Related Services; Manufacturing and Advanced Materials; Regional Exporter; and Small Business.
Winners of the 2021 Western Australia Export Awards
| | |
| --- | --- |
| Category | Winner |
| Advanced technologies | AVI |
| Agribusiness, food and beverages | CBH Grain |
| Creative industries | Ormsby Guitars |
| E-commerce | Clean & Pure |
| Emerging exporter | Red Piranha |
| International education and training | Engineering Institute of Technology |
| International health | Epichem |
| Manufacturing and advanced materials | Austal Ships |
| Minerals, energy and related services | Westernex Supply |
| Professional services | Orway IQ |
| Regional exporter | Derby Industries |
| Small business | Dutjahn Sandalwood Oils |
| Sustainability | MetroCount |
| 2021 Western Australian Exporter of the Year | CBH Grain |
Published on: 12 October 2021
If you are looking for opportunities in business, investment or trade, contact our experienced team at Invest and Trade WA.
Our in-house experts can support you directly and provide referrals or introductions across our network of overseas offices, industry bodies and government agencies.

SUBSCRIBE TO OUR NEWSLETTER