Stunning Kimberley region on show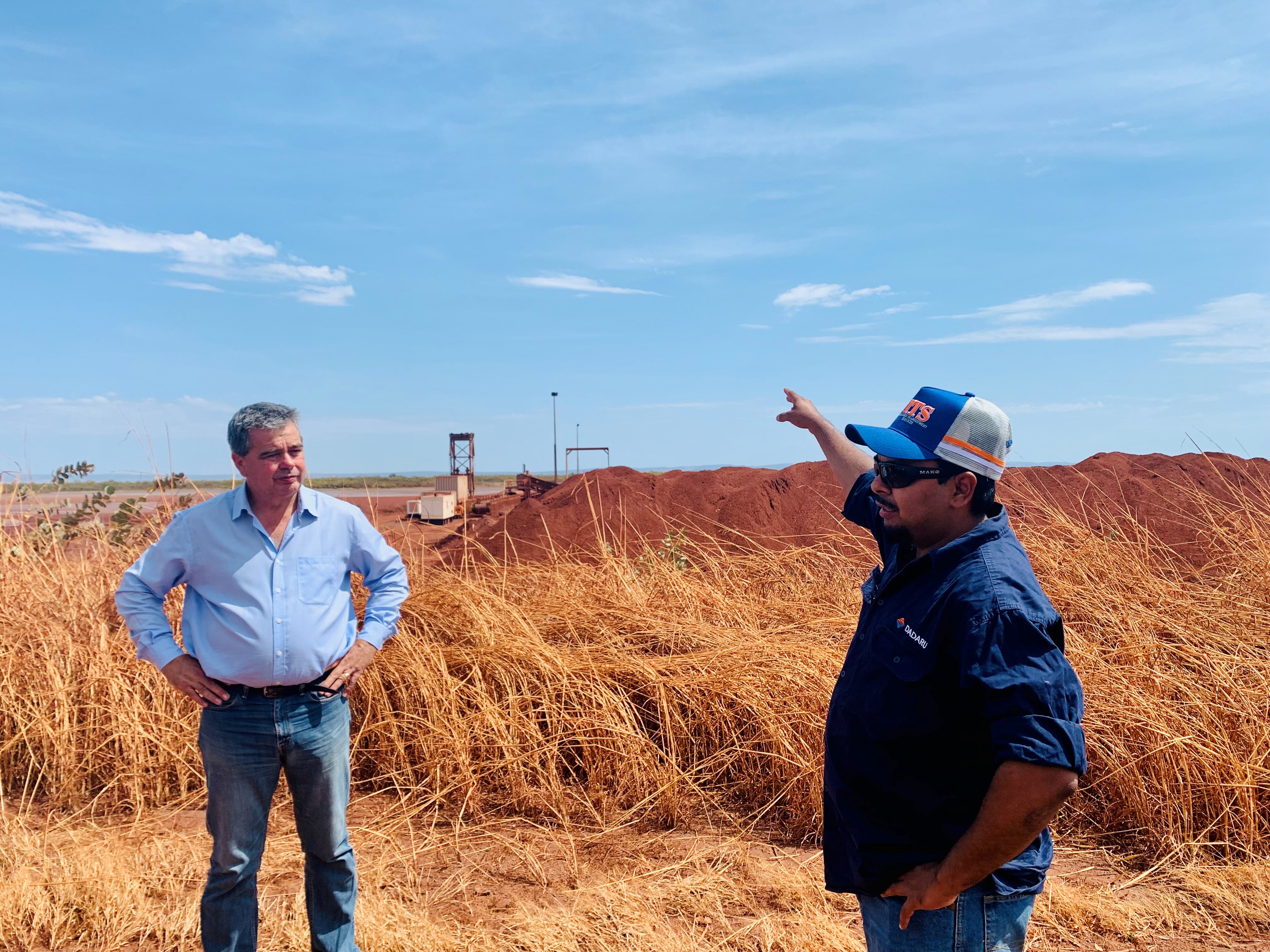 Stunning, wide-open landscapes, passionate local knowledge, businesses and industry, and fresh produce - Western Australia's Kimberley region shone in the spotlight for the latest regional roadshow tour.

Western Australia's Investment and Trade Commissioners visited the state's Kimberley region recently, meeting with local business and community groups on trade and investment opportunities unique to the region.

The Commissioners were joined by senior government representatives from the Departments of Jobs, Tourism, Science and Innovation (JTSI); and Primary Industries and Regional Development (DPIRD); and from the Deputy Premier's office.

The Kimberley Development Commission worked with JTSI to create a broad program for the Kimberley Regional Roadshow, which was the fourth region visited in a series of regional tours for Western Australia's new Commissioners.

In the East Kimberley the group toured major agricultural, tourism and industrial projects including the Ord Valley and the Ord Irrigation Scheme, viewing cotton, sandalwood, corn, sorghum and mango plantations.

A morning was spent at the Wyndham Port, a deep-water port located between Broome and Darwin, where the delegates met with Cambridge Gulf Limited and local business Dadaru.

Lake Argyle - one of the largest manufactured lakes in the Southern Hemisphere, and home to more than 70 islands – was viewed by boat, and the team met with Pacific Hydro to view the hydro plant.

In Broome, the group toured Broome Port and the Notre Dame University campus, where they learnt about the Majarlin Kimberley Centre for Remote Health nursing program.

Local aquaculture and agriculture projects were also part of the diverse itinerary. Delegates visited Willie Creek Pearl Farm, as well as the region's first major commercial table grape harvest at the Fresh Produce Group's Fruitico Farms in the Skuthorpe horticulture area.

The Invest and Trade WA Regional Roadshows are designed to showcase WA's regional export potential and highlight international investment opportunities to the state's Commissioners.

The Commissioners are currently based in Perth, engaging remotely with WA's international offices and overseas markets, and will share their regional WA experiences with offshore markets.

If you are looking for opportunities in business, investment or trade, contact our experienced team at Invest and Trade WA.

Our in-house experts can support you directly and provide referrals or introductions across our network of overseas offices, industry bodies and government agencies. Investandtrade@jtsi.wa.gov.au
Image caption: Wyndham Port meeting with Tony Chafer of Cambridge Gulf Limited and Toby Lewis of Dadaru.
Published on: 21 September 2021
If you are looking for opportunities in business, investment or trade, contact our experienced team at Invest and Trade WA.
Our in-house experts can support you directly and provide referrals or introductions across our network of overseas offices, industry bodies and government agencies.

SUBSCRIBE TO OUR NEWSLETTER