Energy
A global powerhouse for energy exports.
A global powerhouse for energy exports
The world's growing demand for energy, especially clean energy, means Western Australia is at the forefront of the next wave of global energy production.
Western Australia has substantial reserves of natural gas – an important energy in the transition to a low carbon economy – and unmatched opportunities to generate renewable energy. Western Australia is the world's largest lithium producer and has among the largest reserves in the world for all battery minerals.
Our companies are at the leading edge of innovation in the sector, not only in mining, processing, petroleum engineering and technical services, but also in technologies directly relevant to the battery industry.
Quick facts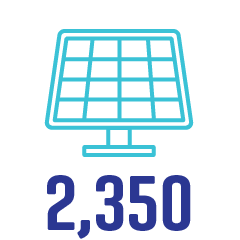 Our Pilbara region has solar energy potential of 2,350 kWh/m2/year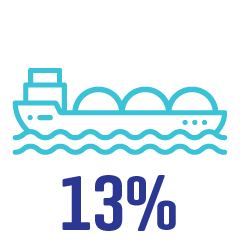 13% of global LNG exports came from Western Australia in 2019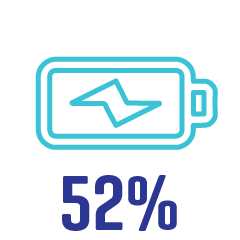 52% of world lithium production came from Western Australia in 2019
Highlights

Global resources hub
Perth is a globally significant energy city and home to the largest concentration of oil and gas corporations in Australia, with over 400 international companies servicing the sector.

Hydrogen
Western Australia's burgeoning green hydrogen industry has significant potential to be part of the new clean energy landscape.

Future battery industry
With access to high-quality minerals, a skilled workforce and innovative technologies, Western Australia is creating a world-leading, sustainable, value-adding future battery industry.

Natural Gas (LNG and downstream industries)
WA has some of the world's largest offshore gas reserves, resulting in opportunities both for the export of LNG and for the development of gas-intensive downstream industries.

Renewable Energy
Unmatched opportunities to generate renewable energy with large land mass, abundant sunshine and consistent winds.

World-class industrial ecosystem
Strategic industrial land designed for investment in downstream processing and other strategic industrial activities, such as cathode active materials manufacturing.
Why Western Australia
In Western Australia you will find:
world-class industrial and export infrastructure, with some of the world's largest ports
access to land, infrastructure, water, power, suppliers, research centres and skilled workers
the world's largest single lithium reserve, with 5 lithium mines in operation and two processing plants under construction
world-leading innovation in microgrid technologies, with over 30 isolated microgrids
globally recognised expertise and research capacity in mining and mineral processing
a transparent project approval system that guarantees strong environmental and social standards for the ethnical and sustainable production of critical raw materials
well-established trade relationships and export networks, with proximity to the world's most significant global battery industry participants, including Japan, China, India and South Korea.
More information
Asian Renewable Energy Hub
Located in the East Pilbara, the project will harness Western Australia's abundant wind and solar resources, supply competitively priced power to the Pilbara, and produce green hydrogen and ammonia for export.
Fostering friendship, the arts and economic cooperation with Sichuan
As part of the 10-year anniversary of Perth and Chengdu's sister-city relationship, a delegation from the Sichuan province led by Sichuan Provincial Party Secretary, His Excellency Mr Wang Xiaohui, visited Western Australia and met with the Hon Premier Mark McGowan. The delegation also visited the Museum of WA Boola Baardip and took a tour of the Tianqi Lithium Industry Kwinana Lithium Hydroxide Production Base.
If you are looking for opportunities in business, investment or trade, contact our experienced team at Invest and Trade WA.
Our in-house experts can support you directly and provide referrals or introductions across our network of overseas offices, industry bodies and government agencies.