WA signs agreement with KADIN Indonesia on critical minerals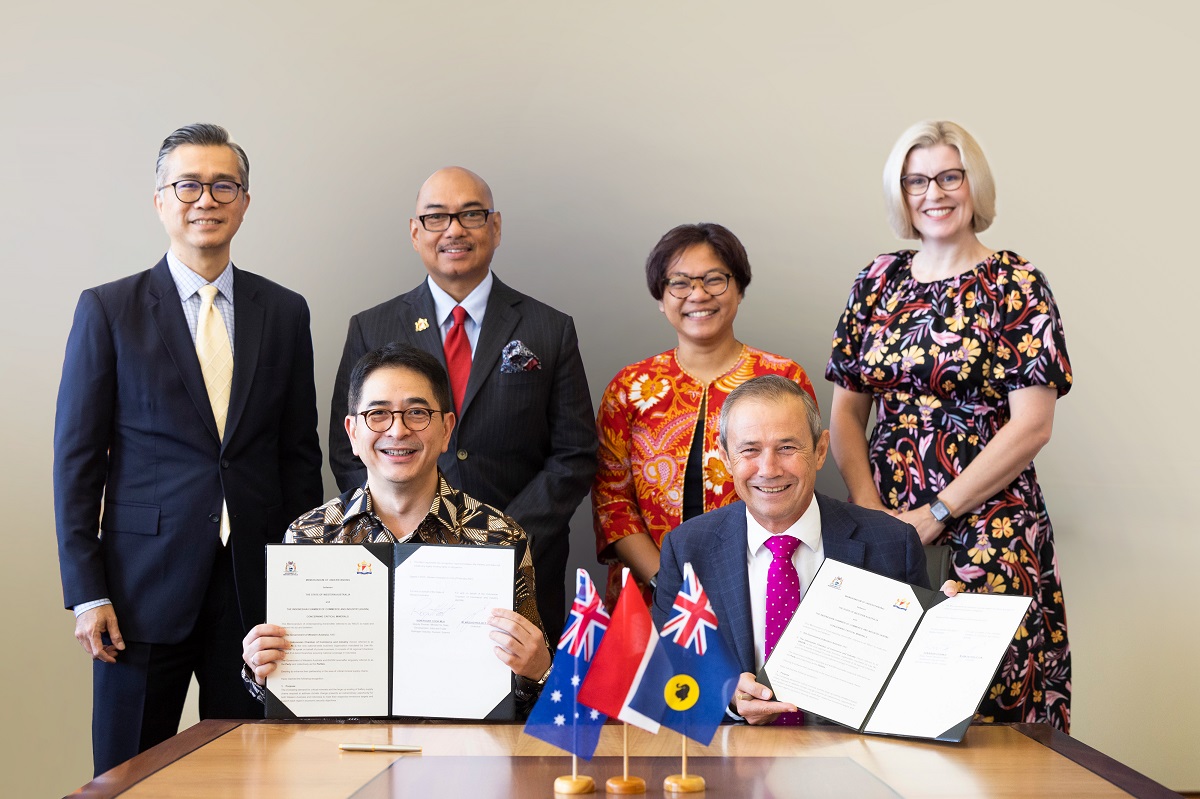 The Western Australian Government has signed a new Memorandum of Understanding (MoU) with the Indonesian Chamber of Commerce and Industry (KADIN) to collaborate in the area of critical minerals.
The Deputy Premier Roger Cook hosted the signing ceremony at Parliament House on 21 February.

The MoU was signed by the Deputy Premier and Arsjad Rasjid, Chair of KADIN.
The signing of the MoU demonstrates Western Australia's commitment to engaging with key Asian markets, such as Indonesia, as part of the Asian Engagement Strategy 2019-2030.

The WA Government is committed to net zero carbon emissions by 2050 and is implementing a targeted strategy for Western Australia's future battery and critical minerals industries.
Indonesia has sets its own goal to achieve net zero emissions by 2060 or earlier.

There is an increasing demand for critical minerals, and for the large up-scaling of battery supply chains to address the issue of climate change for both WA and Indonesia.
Under the MoU, the two regions will work together to explore partnership opportunities, particularly to maximise opportunities to develop value-added critical minerals and battery industries.

WA and Indonesia will share knowledge, information and experiences to support the development of critical minerals supply chains to meet their respective emissions targets.

If you are a Western Australian business interested in more information on opportunities in Indonesia, including in batteries and critical minerals, contact the team at: investandtrade@jtsi.wa.gov.au

Published on: 23 February 2023
If you are looking for opportunities in business, investment or trade, contact our experienced team at Invest and Trade WA.
Our in-house experts can support you directly and provide referrals or introductions across our network of overseas offices, industry bodies and government agencies.

SUBSCRIBE TO OUR NEWSLETTER