Western Australia's education sector's newest milestone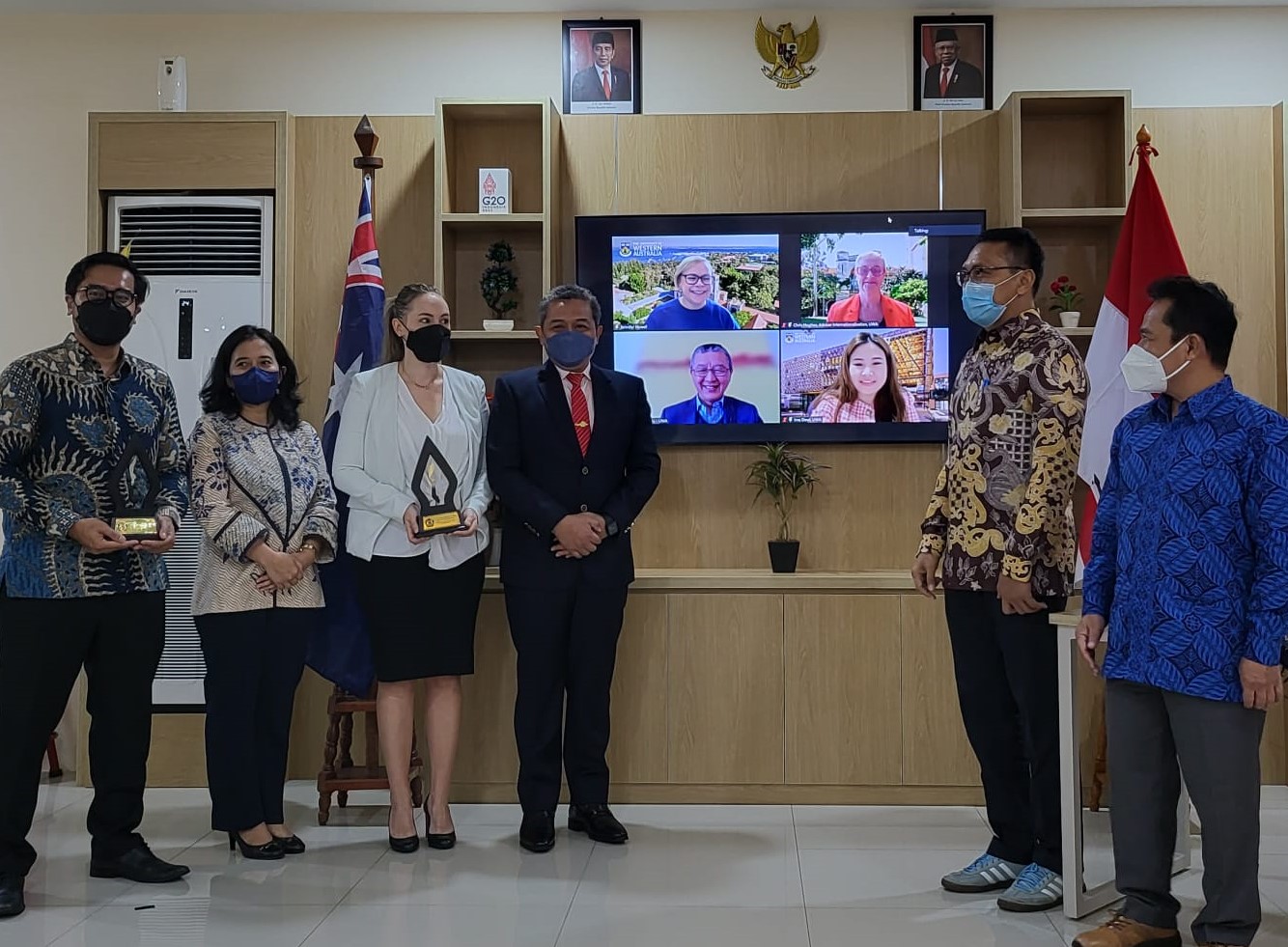 The University of Western Australia (UWA) has signed an agreement with the Human Resources Development Agency of Indonesia's Ministry of Energy and Mineral Resources (ESDM) to provide post-graduate study opportunities to build capacity in the energy and mineral resources sectors.
The new partnership has been developed under a Memorandum of Understanding signed in June 2021 between the Western Australian and Indonesian Governments focused on cooperation in human resources development in the energy and mineral resources sectors.
The Western Australian Government's Investment and Trade Office in Jakarta assisted with the development of the MOU between UWA and ESDM.
The agreement between UWA and ESDM was signed by the Head of the Human Resources Development Centre Apparatus at ESDM, Mr Bambang Utoro, and Pro Vice-Chancellor of Global Engagement at UWA, Professor Jennifer Howell, in a virtual ceremony on 13 September 2022.
The ceremony was held in Jakarta with attendees joining online from Perth and in person, including Krista Dunstan, the Investment and Trade Commissioner for Western Australia in ASEAN.
The agreement will provide Indonesian students with the opportunity to undertake post-graduate studies at UWA over the next five years under ESDM's Net Zero Emission international scholarship program.
Western Australia's UWA is one of only two Australian universities approved as a provider for the Net Zero Emissions scholarships.
ESDM has already selected two awardees, who will be studying the Master of Renewable and Future Energy at the School of Engineering at UWA, starting in the first semester of 2023.
The UWA-ESDM agreement is the first of many mutually-beneficial activities being proposed under the partnership.
Published on: 21 October 2022
If you are looking for opportunities in business, investment or trade, contact our experienced team at Invest and Trade WA.
Our in-house experts can support you directly and provide referrals or introductions across our network of overseas offices, industry bodies and government agencies.

SUBSCRIBE TO OUR NEWSLETTER