New WA-Indonesia VET agreement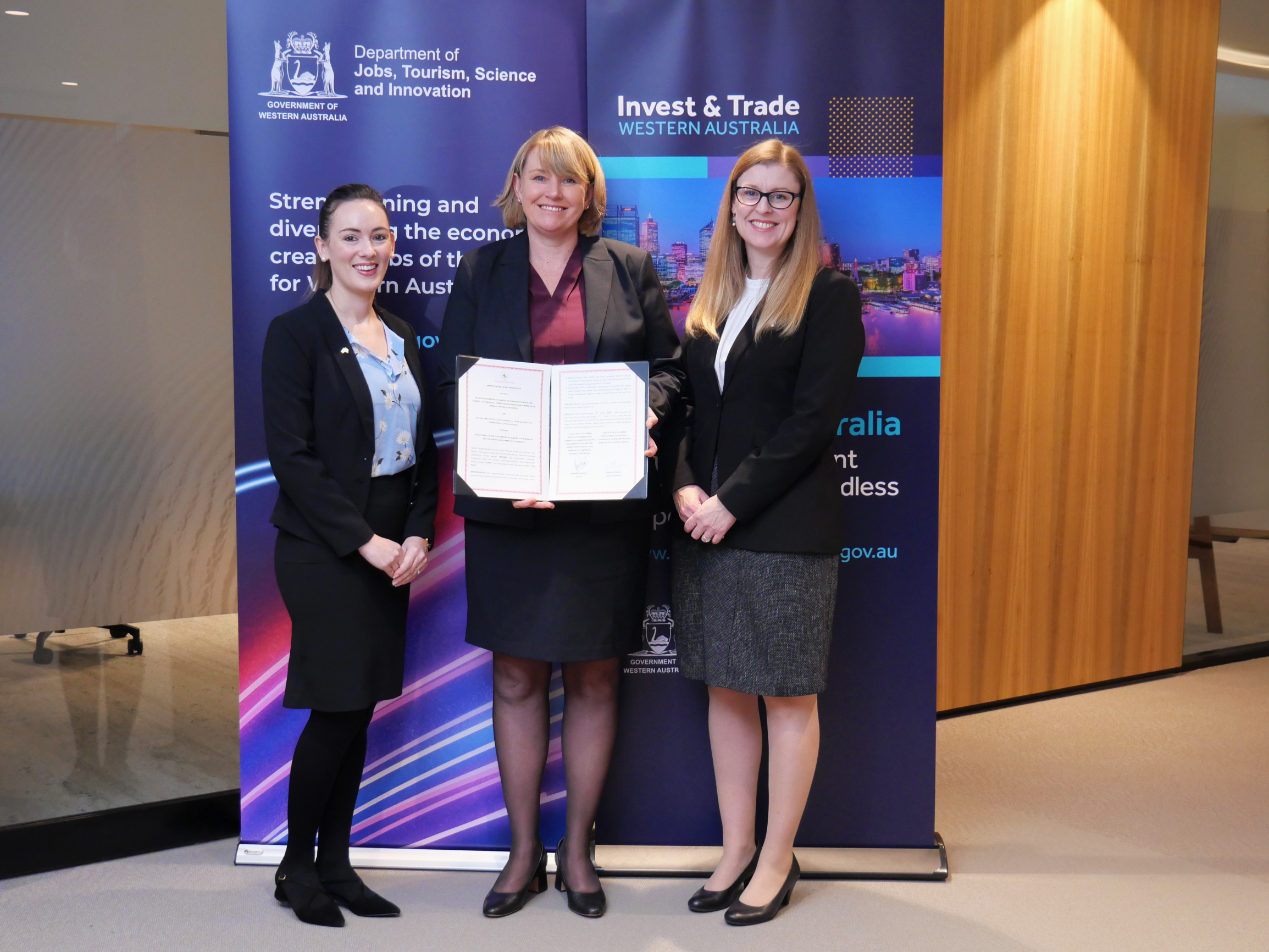 A landmark agreement is opening opportunities for Western Australian vocational education and training (VET) providers in Indonesia.

The Western Australian and Indonesian Governments signed a Memorandum of Understanding (MOU) in June, creating the first government-to-government umbrella for joint training initiatives.

The MOU is the first agreement between a national government and an Australian state under the Indonesia-Australia Comprehensive Economic Partnership Agreement (IA-CEPA), which entered into force on 5 July 2020 and identified VET as a priority sector for collaboration.

Australia's VET sector is recognised and highly-regarded internationally for its broad range of courses, education levels, practical nature and methods of study.

Western Australia's MOU with Indonesia offers exciting opportunities to leverage the state's expertise and strengths in VET training, especially in the mining and tourism sectors.

Looking to upskill Indonesia's mining and energy workforce, the Indonesia Government chose to partner with Western Australia, spurred by the state's international reputation as a leader in mining and energy.

Western Australia also has a well-established reputation in Indonesia as a global leader in the mining and mining equipment, technology and services (METS) sector.

Indonesia is the largest economy in Southeast Asia, the world's third largest democracy and fourth most populous nation, and is forecast to become the fourth largest economy in the world by 2045.

Western Australia has contributed between 30 to 40 per cent of Australia's total exports to Indonesia in each of the past 5 years.

The MOU formally cements the shared commitment between the 2 governments to strengthen their partnership and open opportunities for mutual benefit.

The Western Australian Government's Investment and Trade Office in Jakarta developed the MOU with the Indonesian Government's Human Resources Development Agency for Energy and Mineral Resources, Ministry of Energy and Mineral Resources (ESDM).
Published on: 23 June 2021
International Education, Mining & METS
If you are looking for opportunities in business, investment or trade, contact our experienced team at Invest and Trade WA.
Our in-house experts can support you directly and provide referrals or introductions across our network of overseas offices, industry bodies and government agencies.

SUBSCRIBE TO OUR NEWSLETTER