Expo 2020 Dubai - Inspiring Cultures to Connect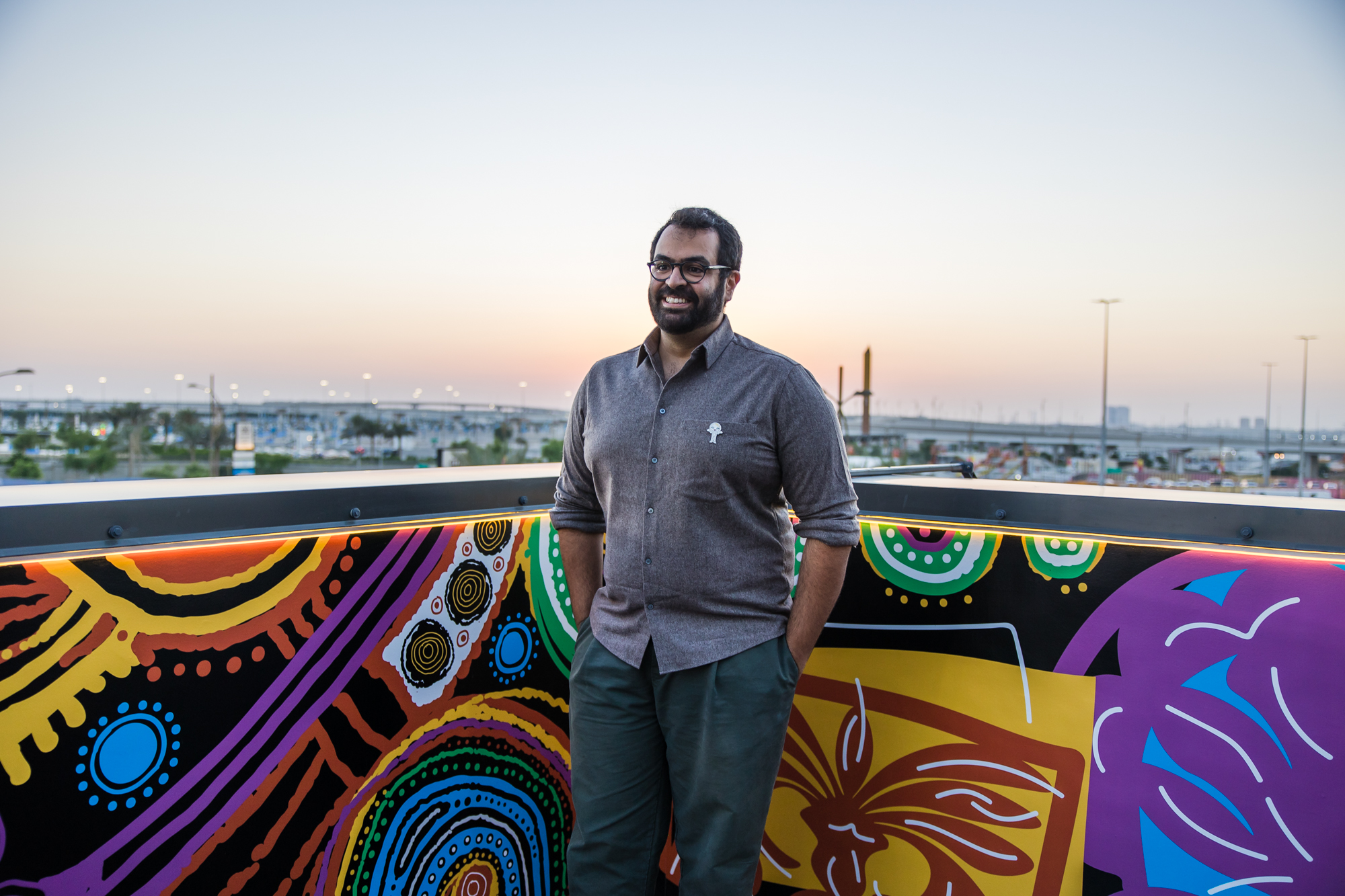 The Australian Pavilion at Expo Dubai 2020 is a visual delight, jam packed with captivating art installations, paintings and murals. None are more eye catching nor carry a better story than the incredible frieze adorning the Canberra Majlis VIP veranda.
Created through a long-distance collaboration between Wandandi Noongar artist Tyrown Waigana from Western Australia and Emirati artist Khalid Mezaina from Dubai, their gorgeous piece "Inspiring Cultures to Connect" is a 22 metre long representation of the pair's diverse heritage.
Both artists worked on the frieze from their studios on opposite sides of the globe and drew from the stories and landscapes of their homes to create the work, which is strongly influenced by Australia's First Nations people.
Depicting how a story flows from one culture to another, the frieze's underlying themes of connection and sharing are told through Indigenous song lines to create a thoughtful and visually arresting piece that serves as the centre point feature of the Canberra Majlis balcony.
The collaboration between cultures is particularly y appropriate for Expo Dubai 2020, which is the first World Expo to be held in the Middle East, with the United Arab Emirates (UAE) Government investing more than US$9 billion into assorted infrastructure , activities and initiatives for the almost 25 million global visitors.
Held every 5 years, with a delay due to COVID-19, Expo Dubai 2020 runs from 1 October 2021 to 31 March 2022, which means there's plenty of time for guests of the Australian Pavilion to appreciate Tyrown and Khalid's gorgeous piece of art.
Published on: 18 November 2021
If you are looking for opportunities in business, investment or trade, contact our experienced team at Invest and Trade WA.
Our in-house experts can support you directly and provide referrals or introductions across our network of overseas offices, industry bodies and government agencies.

SUBSCRIBE TO OUR NEWSLETTER