World-first renewable energy super-computer set for WA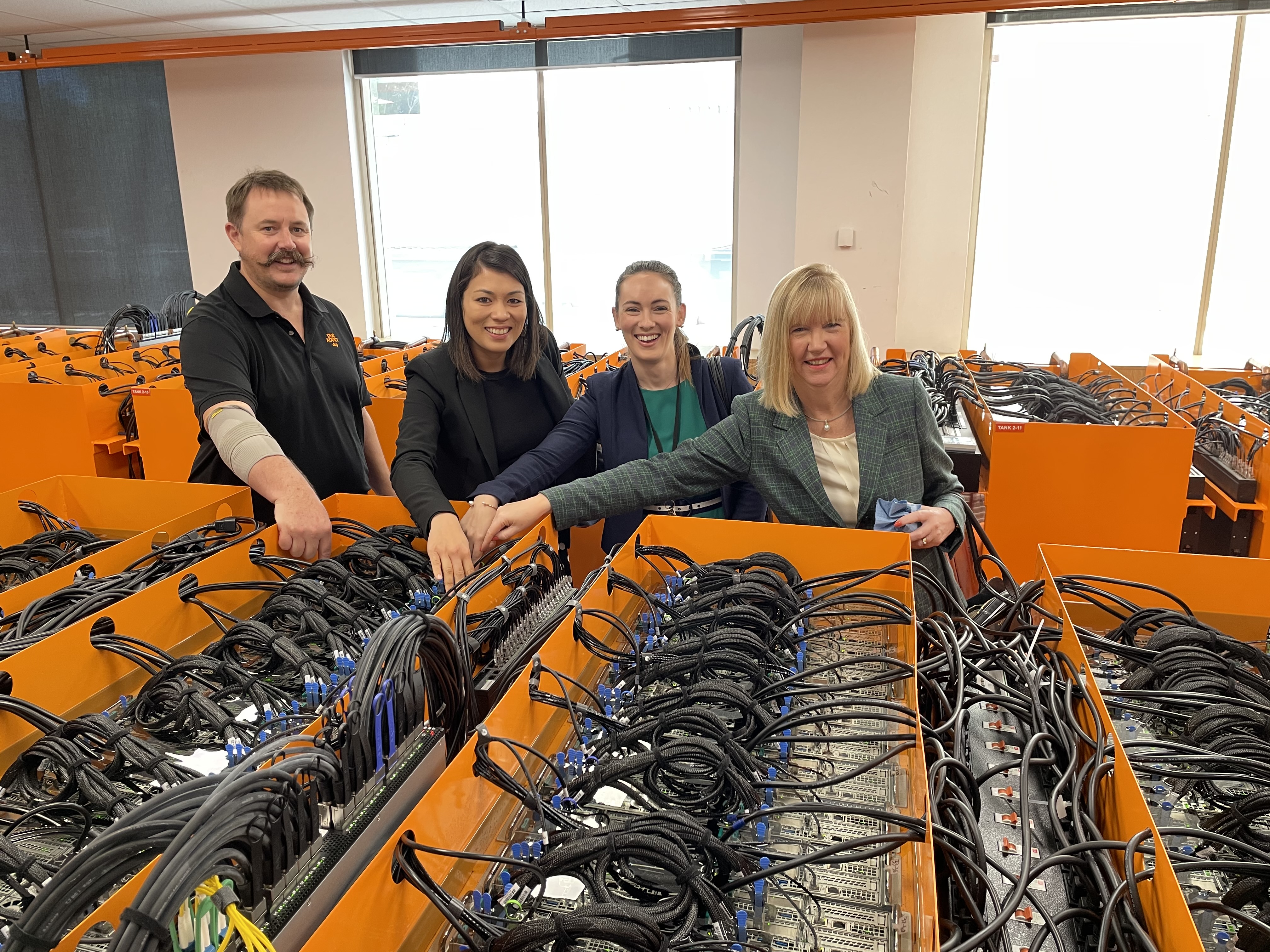 A 6 megawatt data hall and a capacity greater than 200 petaflops – the world's first carbon-free high-performance computing (HPC) data centre has mammoth potential, and it's set to be built in Western Australia.

DUG Technology's new HPC campus will be located in Geraldton, in WA's Mid West region.

The campus is planned to ultimately be powered by solar and wind, and an on-site hydrogen battery system is being investigated as part of the project.

The campus will utilise DUG's immersion-cooling technology, providing some of the most efficient HPC on the planet.

DUG has plans for the campus to expand to multi-exaflop scale once the planned 10 data halls are commissioned, making it one of the largest HPC installations in the world to be powered by renewables.

Geraldton was chosen as the location for the facility thanks to the region's ideal climate for both wind and solar energy, making it one of the world's premier renewable energy locations.

Geraldton also has commercial high-speed fibre connectivity, proximity to an AARNET large fibre connection, and high-speed connection with the Perth central business district (featuring a latency of only 3.5 milliseconds from Geraldton to Perth).

The new facility's Geraldton location means it is also ideally placed to play a key role in Australia's involvement in the Square Kilometre Array (SKA) project – one of the largest international scientific research projects in history.

DUG Technology is a global company with offices in Perth, Houston and Kuala Lumpur, and supports a diverse client base across industries including radio-astronomy, biomedicine, meteorology, resources, government, and education.

DUG's Geraldton campus will turbocharge research and big data science for clients across the global technology, tertiary education and resource sectors, with clients including Curtin University and Harry Perkins Institute of Medical Research.

DUG is aiming for the campus to be completely powered by renewables to accelerate science, while simultaneously helping clients achieve their carbon-reduction goals and meet environmental, social, and governance requirements.

"As demand for HPC continues to grow exponentially around the world, we must invest in world-leading, carbon-free, cost-effective HPC solutions for our clients," CEO and Founder Matt Lamont said.

"We developed our DUG cool immersion system to reduce the energy footprint of our data centres, having the ability to utilise this technology at scale would solidify the Geraldton campus as the world standard in environmentally-friendly HPC."

Construction is planned to begin in the third quarter of 2021 with the Stage 1 data hall to be commissioned in the first half of 2022.
Published on: 04 June 2021
If you are looking for opportunities in business, investment or trade, contact our experienced team at Invest and Trade WA.
Our in-house experts can support you directly and provide referrals or introductions across our network of overseas offices, industry bodies and government agencies.

SUBSCRIBE TO OUR NEWSLETTER