State-of-the-art WA test facility keeps water pumping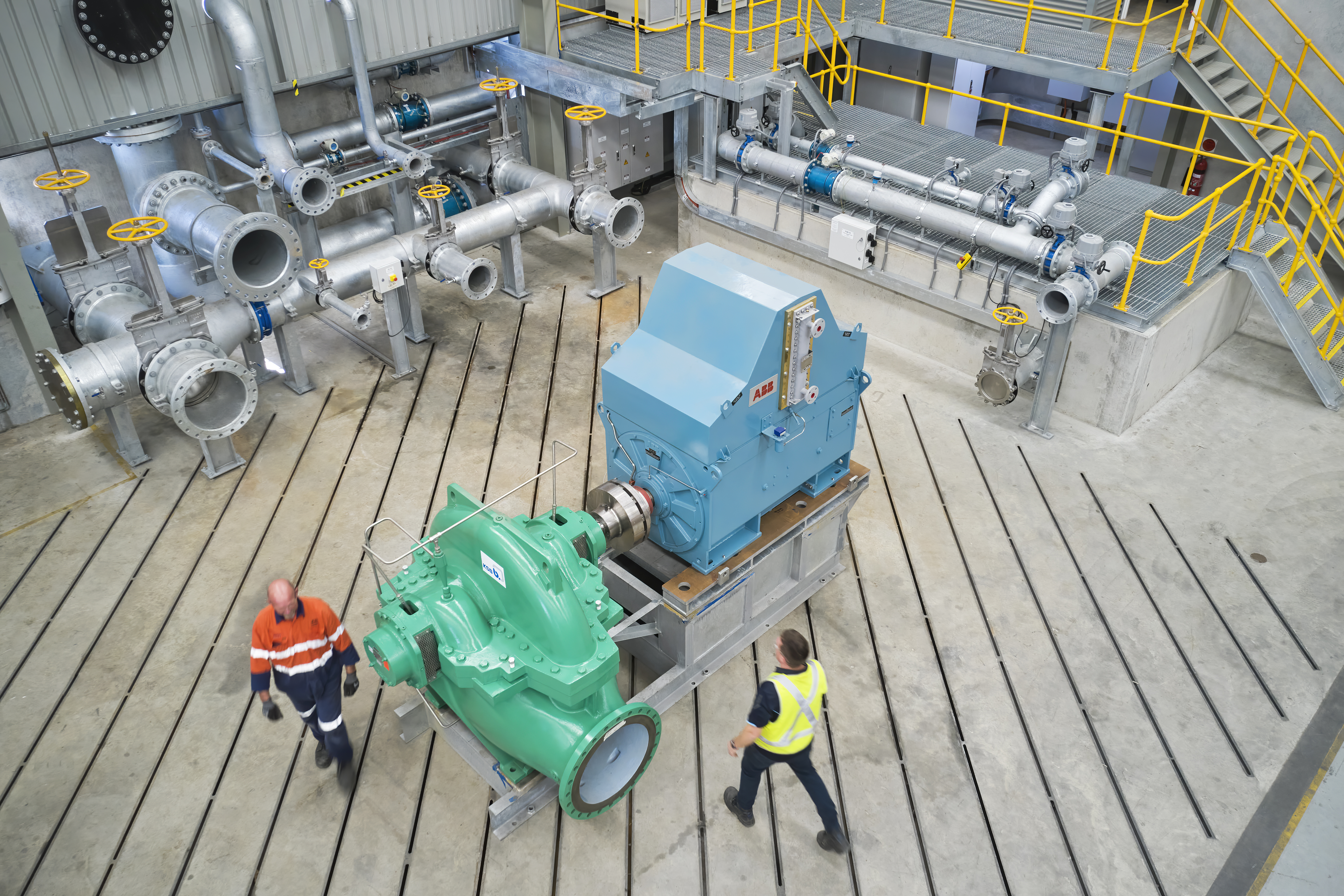 Water pumps and valves are critical components to Western Australia's mining industry and an advanced test facility located south of Perth is providing extensive testing capabilities for projects across the state.

KSB Australia's Hope Valley facility, 27 kilometres south of Perth, includes a 3,000 square metre workshop, remote witness testing and a recently commissioned fully automated test bay.

The facility has the capacity to repair rotating equipment and assemble pumping equipment, and the fully automated test bay means testing on all pumps after refurbishment can be done locally, producing significant time and cost savings.

KSB is a German multinational manufacturer of pumps and valves. The company's Western Australian facility supports WA's mining industry, where very large pumps capable of handling vast quantities of liquids and slurries are required.

The Western Australian facility also provides services to WA's water sector, including maintenance for desalination plants across the state. KSB Australia is the preferred supplier to the Western Australian Water Authority with a contract to deliver maintenance for desalination plants in WA.

KSB Australia Managing Director Dave Alexander said the company was investing in Australia with an ongoing commitment to expand services across industries.

"As one of Australia's leading providers of pumps in all industries we are in an excellent position to fully support all our customers' pumping needs," Mr Alexander said.

"From process water, drinking water, wastewater, firewater, and dewatering, to high pressure pumping, desalination, slurries, life science, building services, irrigation or oil and gas, we are there to assist."
Published on: 25 May 2021
If you are looking for opportunities in business, investment or trade, contact our experienced team at Invest and Trade WA.
Our in-house experts can support you directly and provide referrals or introductions across our network of overseas offices, industry bodies and government agencies.

SUBSCRIBE TO OUR NEWSLETTER