Western Australian invention using silkworms steps closer to market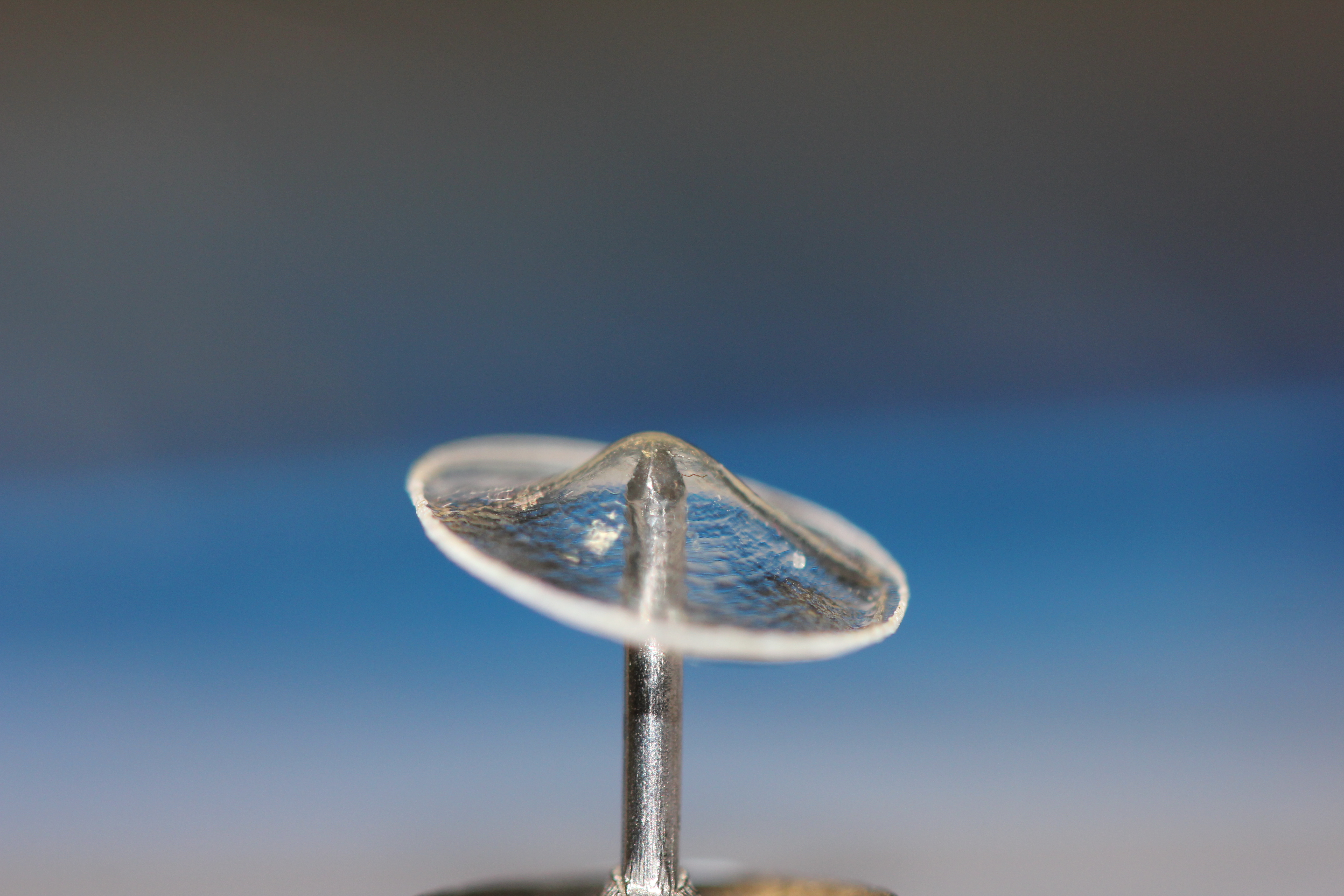 A world-first implant for the treatment of chronic middle ear disease has been developed in Western Australia, driven by Perth-based Ear Science Institute Australia.

ClearDrum® is an acoustically optimised silk fibroin implant which mimics a human ear drum and, while it looks like a contact lens, allows the patient's cells to grow and repair.
Incorporating silk, the implant is developed in two different formulations, allowing it to dissolve over time. It can help correct small ear drum perforations or act as a long-lasting implant for larger perforations, with no need for further operations. The transparent material also enables ongoing monitoring of middle ear healing.

ClearDrum will provide a novel and effective treatment for sufferers of chronic middle ear disease, which is a major cause of global disability and is particularly prevalent in Australian indigenous populations. The World Health Organization estimates that 65 to 330 million individuals have chronic middle ear disease, and 60% of them have a significant hearing impairment.

In 2020, MTPConnect and federal Health Minister Greg Hunt announced funding for 21 early stage medical technology projects across Australia, with Ear Science Institute Australia one of the recipients. The grant has brought the institute closer to clinical trials.

"Our plan is for ClearDrum to be available to patients in a clinical trial next year," CEO Sandra Bellekom said.

"Without funding such as this from MTPConnect, that opportunity for the end user to benefit from our breakthrough research would be a lot further away."

Lead scientist Dr Filippo Valente, who worked with founding director Professor Marcus Atlas
on the successful grant, said the device would resolve difficulties with current treatment of chronic middle ear disease.

"Current treatments leave a significant percentage of individuals with ongoing problems, often requiring multiple surgeries and incurring high costs for the healthcare system," Dr Valente said.

"The ClearDrum device aims to provide an off-the-shelf, near-permanent implant, to resolve these difficulties in a single, straightforward surgical procedure."

MTPConnect, with the University of Western Australia and the Western Australian Government, is a partner in the WA Life Sciences Innovation Hub which aims to accelerate economic growth and life science industries.
Published on: 09 November 2020
Health and Medical Technology
If you are looking for opportunities in business, investment or trade, contact our experienced team at Invest and Trade WA.
Our in-house experts can support you directly and provide referrals or introductions across our network of overseas offices, industry bodies and government agencies.

SUBSCRIBE TO OUR NEWSLETTER