New WA-Japan pact to boost new energy sector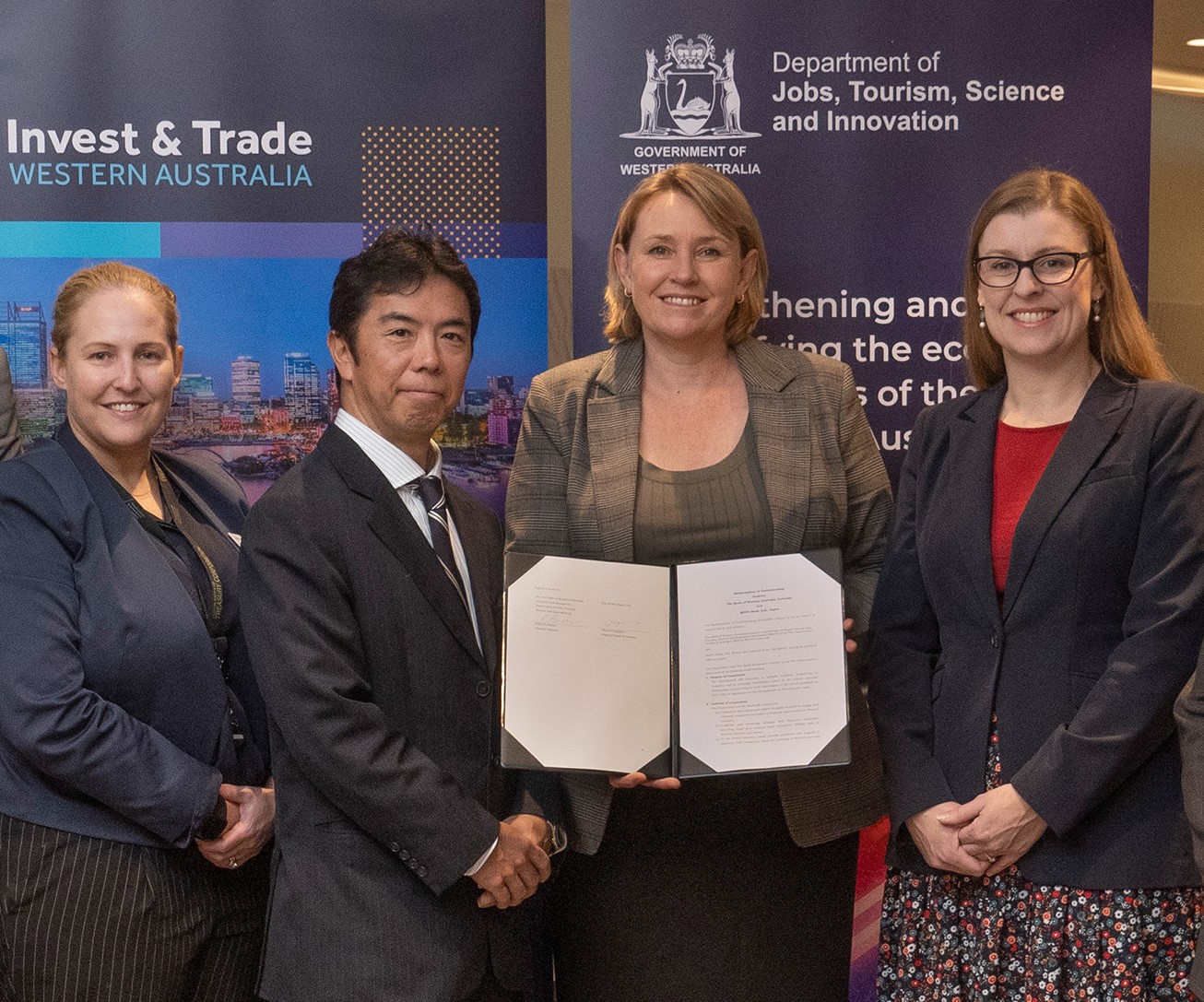 A newly signed strategic agreement between Japan's largest private bank, MUFG Bank, and Western Australia is set to bolster the Japan-WA partnership.

MUFG is the first private bank to sign a memorandum of understanding (MOU) with the Western Australian Government's Department of Jobs, Tourism, Science and Innovation (JTSI).

The MOU was developed by JTSI and MUFG Bank, with signatories including JTSI Director General, Rebecca Brown, and MUFG Bank, Head of Oceania, Hiroto Fukashiro, participating in a virtual signing ceremony on 25 June 2021.

The new agreement will cover renewables, resources and energy, agribusiness, international education, tourism and manufacturing and will provide Japanese companies with business opportunities in Western Australia.

Both Western Australia and Japan are firmly focussed on opportunities in new industries, including renewable hydrogen, critical minerals and future battery industries.

The MUFG Bank services a large portfolio of Japanese clients in Australia, and the agreement with Western Australia will facilitate knowledge exchange between the 2 trading partners and promote collaboration and investment into new industries.

Western Australia has a long-standing trade and investment relationship with Japan, built over many decades and underpinned by the development of Western Australia's agricultural, resources and energy sectors.

In 2020, Japan was Western Australia's second largest market (behind China) for goods exports, worth $18 billion.

The MUFG Bank has also established MOU agreements with other Australian state governments including South Australia (2020), New South Wales (2016), Queensland (2015) and Victoria (2012).
Published on: 29 June 2021
If you are looking for opportunities in business, investment or trade, contact our experienced team at Invest and Trade WA.
Our in-house experts can support you directly and provide referrals or introductions across our network of overseas offices, industry bodies and government agencies.

SUBSCRIBE TO OUR NEWSLETTER